Nokia has just overruled its plans to exclude North America from the PureView 808 markets. Mexico is getting the camera/smart phone hybrid in a few weeks, probably in the end of May or the beginning of June.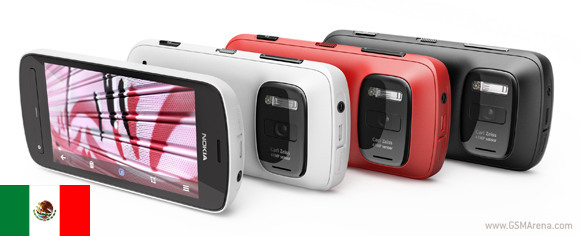 The confirmation comes straight from the Spanish version of Nokia Conversations.
Recently we also noticed the PureView 808 passing through FCC, so the tiny hope that it might also make it to the United States is flourishing. We are sure that Nokia won't mind giving their sales a boost.
In case the USA remains cut from the PureView 808 markets after all, Mexico will be there to satisfy that demand as well.
D
Haha goodone I've also noticed it... it is not right to multiply image resolution to measure camera MP. Now, would you believe to "THE MAN"
D
This guy "The Man" is very uneducated man. By reading his comments I got dumber by the second, I wish I could undo reading those... Here is one of his previous posts: "#And about Camera MP you keep mentioning it I was just sayi...
S
8 hours in a row when using for example music streaming over 3,5G is very good, actually very very veryyyy good.
ADVERTISEMENTS