Nokia's financial results for Q3 2012 are out and things are still looking grim for the Finns, which have reported an operating loss of $754 million.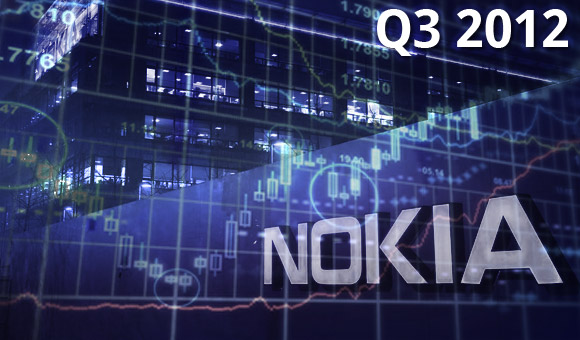 If you recall, for each of the last three quarters Nokia had to report north of a $1 billion loss. That's why the company had to undertake some unpleasant job cuts and we guess the results are starting to show up.
There's more bad news for Nokia, too, as the company only managed to push 76.6 million featurephones, from which the Asha lineup accounted for 6.5 million units. The really bad news is that Lumia sales have dropped to 2.9 million (from a total of 6.3 million smartphones shipped) compared to last quarter's 4 million. The Windows Phone 8 launch just couldn't come soon enough for the Finns, which are now facing a do or die situation.
The report also shows that Nokia Siemens Networks managed to make a profit of $238.5 million, managing to helping the company in these hard times of transition to Windows Phone. Speaking of that, Microsoft also chimed in with their $250 million cheque for the quarter.
Lastly, Nokia reports cash reserves of $4.66 billion, which doesn't compare particularly favorably to the $6.64 billion the company had in its pockets at the same point of last year. In the report, the company issued a warning towards investors that the upcoming Q4 quarter will still be bumpy. The reason, as Stephen Elop puts it is "product transitions and our ramp up plan for our new devices."
A
Nokia N, X, and E Series are already famous and win many fans (brand images and leverage for Nokia). It's only to Nokia's benefit to continue producing N10, N11, N12, X8, X9, X10, E8, E9, or E10, with a revived Nokia Carla, Donna, and MeeGo. Nok...
k
so you think if Nokia will use Android os, anyone with android phone even SIII will throw their phone just to buy newNokia andoi
k
hahaha!! really nice!!! i agree!!! i'm still waiting for nokia's return!!
ADVERTISEMENTS