The smartwatch market doesn't have many hybrids, which makes the Steel HR smartwatch a member of a rare breed. It's neither an Android Wear nor a Tizen device (it's obviously not a Watch OS wearable either) - it's half analog watch, half smartband. It has a physical watch face that doesn't change and a small screen.
All of that makes for battery life measured in days, not hours, and a unique wearable, which we rather enjoy handling.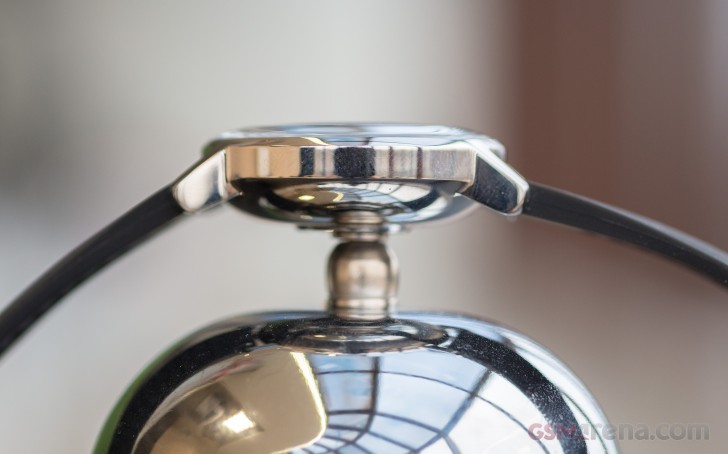 You may or may not have heard of Withings - it was a company that made fitness devices, smart scales and connected watches.
Nokia acquired Withings and proceeded to launch an updated version of the Steel HR now under Nokia brand, which will start shipping to users on December 22.
I liked the Withings Steel HR - in fact I've owned one for the past 6 months - and Nokia has been kind enough to send over the new one. So here are my impressions.
I have the 36mm Steel HR, in white, with the Black silicone band. At first glance it looks almost identical to its predecessor, but there are subtle differences.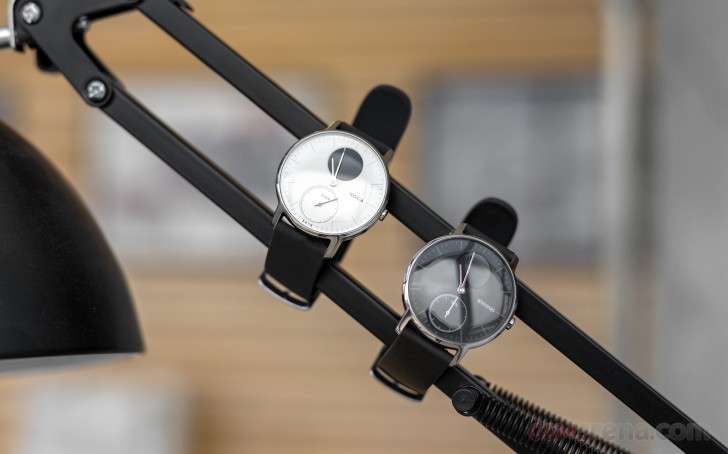 Size-wise they are identical - the watch is 36mm wide, the band measures 18mm in width. Yet, the Nokia Steel HR a new 5ATM inscription on the dial, suggesting its improved water resistance.
The new Steel HR has an improved charging cable - the watch kept falling off the old one and I had to constantly adjust it to start charging.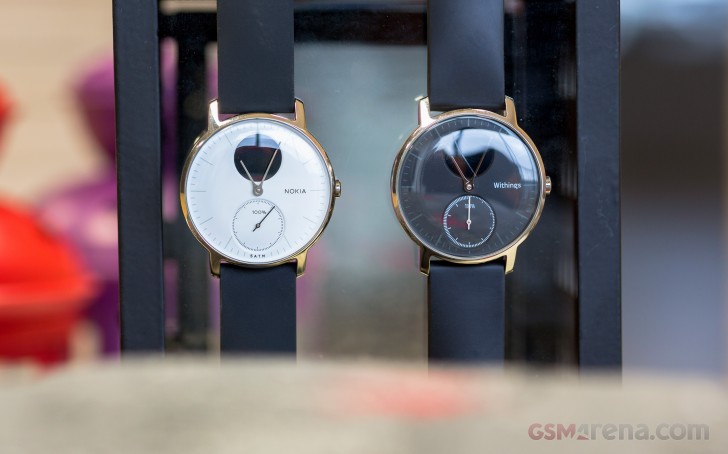 The back of the watch has been redesigned too. The newer watch has a smaller housing for the heart rate monitor. We are unsure if the improved water-proofing caused the change, but it doesn't make a huge differences in terms of wearing comfort.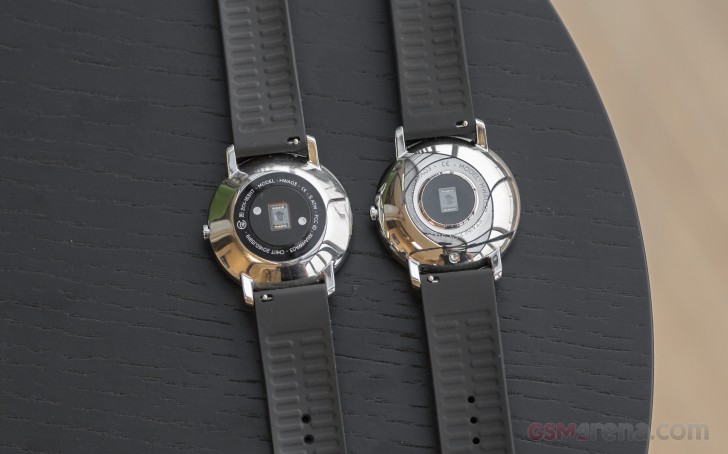 I've used the watch in a number of situations where it got wet and had no issues. I haven't gone swimming with it, but it should have no problem tackling that either.
The band is much softer than it looks - probably the softest silicone band I've ever used. But as all rubber bands it causes a lot of sweat in warmer weather. I'd love a leather band but I wouldn't pay another €50 for it - I'll just get a third party leather strap instead.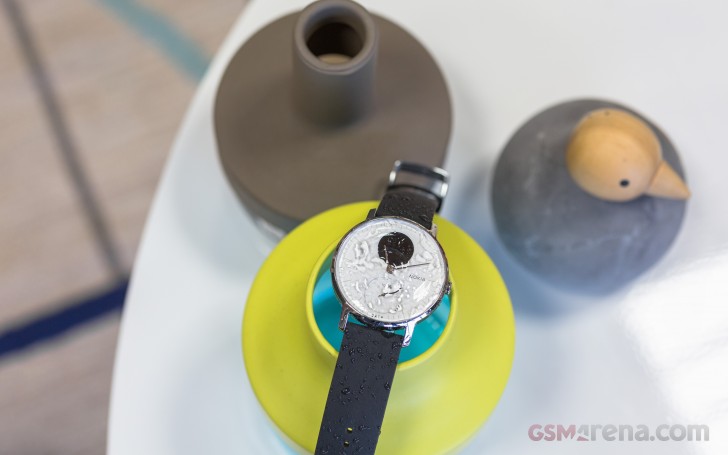 During my time with the Nokia Steel HR I loved a lot about it and disliked very few aspects of it.
I'm not a fitness fanatic mind you, but for the light running, reasonable walking and casual ping pong playing I do, the Nokia Steel HR was a a perfectly adequate tracker.
Plus its battery life is superb, just like its predecessor. I used to get around 50-60 days of battery life on a single charge with the standard heart rate monitoring setting (where it would do a measurement every 5 or so minutes). I got around 1 month of battery life with the heart rate monitor set to constantly work.
The heart rate monitor is very accurate, especially so after the last software update. I compared it to a chest strap sensor and saw no difference in measurements.
The distance and steps counters were conservative, but consistent. The watch would count less steps when I was grocery shopping or gesturing with my hand that some other fitness trackers. I found I was glancing at the watch to see my steps rather than the time.
If you're more active than me, you can use the Nokia Steel HR to track running, swimming, volleyball, dancing and even sleep (although you need to wear the watch while in bed, which I didn't). The little digital screen can be set to display steps, distance or calories.
Naturally you can get alerts on your wrist for notifications on your phone - Android or iOS.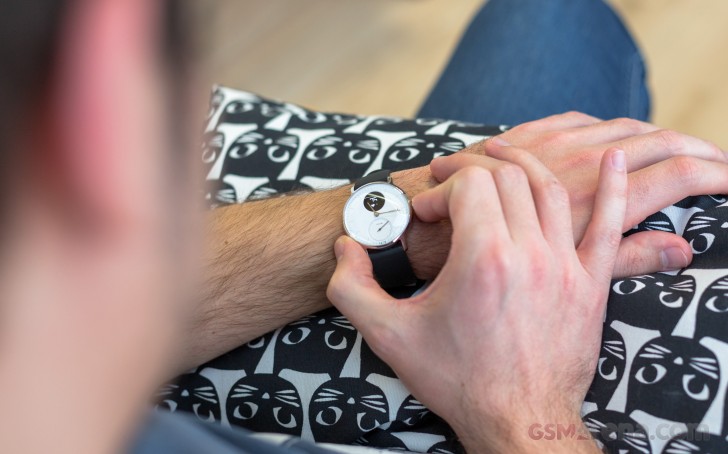 What I disliked about the Nokia Steel HR is that the glass got scratched pretty easily. I don't know if that's due to the overly oval shape, but it's something you need to keep in mind.
I already mentioned the expensive leather band. Some of my colleagues would like to see a larger Steel HR - something like a 45mm model.
More importantly I'd like to see a larger digital display. I would sometimes need to squint and pull the watch closer to my face to see the numbers better. This brings me to another con - the auto-brightness was unreliable and would often leave the display too dim during the day. I reverted to manual brightness in the end.
Overall, I like the Nokia Steel HR because of its unique hybrid nature - you get the look and feel of a traditional watch and you get to enjoy the fitness-tracking of a smartband without carrying two different devices.
I love the look of the Steel HR too - it's a clever little dome of steel and glass and feels like a smooth pebble in my hand. Plus it sits comfortably on my wrist.
?
I'm having problems complaining to Nokia re the tracker not recording distance while swimming. We have reached stale mate and they are refusing to escalate to a higher decision maker.Does anyone know how I can bypass the initial complaint department?
?
I purchased the Steel HR because I am a swimmer and Nokia clearly states on their website that it tracks swimming and gives comprehensive data via the app.After I complained that it did not record swimming distance they admitted that was the case how...
L
I was very excited to finally get the Nokia Steel HR, after waiting for several months to order it. I assumed that when Nokia took it over from Withings, and took all that time before re-releasing it, that it would be that much better. Unfortunately,...