New Limited Edition models - Full Black and Rose Gold - for the Nokia Steel smartwatch are now available to purchase from the company's official website. The former costs $129.5, while the latter will set you back $149.95.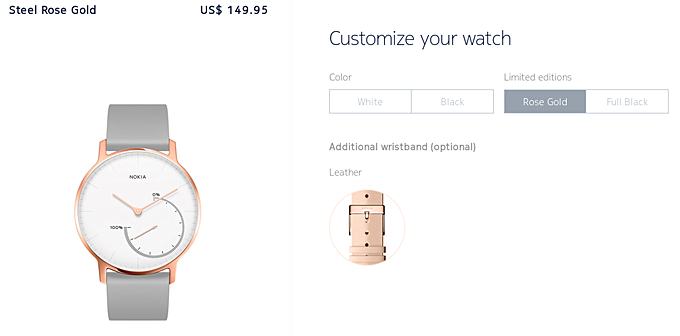 An additional wrist band (in leather) is also available for both models, but that'll cost $50 for the Full Black variant and $30 for the Rose Gold variant. For more information or if you want to place an order, head to the Source link below.
M
Good lord, in the age of geeky looking smartwatches Nokia has really made a masterpiece. Damn it looks like something from Tissot.
J
Coudn't agree more mate, i believe this section is for discussion about the device.
K
I get it you live in Russia, that's the norm, but outside your country its nothing serious, get over it, were all adults here. For all we know everyone and anyone that we're giving out or opinions to are complete strangers, If you're looking fo...