Nokia is holding an event dubbed Innovation Reinvented in Abu Dhabi on October 22 and according to sources close to the company's plans, the Finns are preparing to unveil a total of six devices.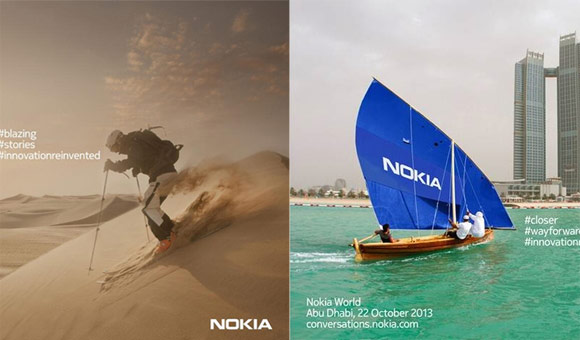 At least two of them are going to be "new Lumias." Most probably, one of them is going to be the Nokia Lumia 1520 6-inch phablet that has been leaking recently. The other Lumia is allegedly the Nokia tablet, which is also going to be part of the Lumia family of products.
Additionally, there are going to be a set of accessories that'll also debut in Abu Dhabi. One of them, according to the TheVerge source is going to be "pretty special." No further details have been given, but we guess the rest of the devices will be budget mobile phones from the Asha series.
Nokia has been gradually revealing more information regarding its upcoming October 22 event. The start time of the event is yet to be confirmed.
D
I buyed my nokia 5235 in 2011.till now no problem at all.nokia is good manufacturer.i am waiting for nokiadroid
a
hi guys, as all of us Indians, we just luv NOKIA, after is our first luv.. we expect NOKIA to launch dual sim varients of Lumia.. we r desperately waiting.. main reason nokia lagged behind in Indian markets is very sluggish and delayed launch of late...
H
What date of launching Nokia 108 plz tEll me