Nokia Technologies sent out invites for the launch of a new Virtual Reality product at a "NOWHERE" event in Los Angeles on July 28. Rumors have it that Nokia's plan is to launch a VR project of its own.
The invite has the words 'NOWHERE' and 'NOW HERE' in the image body with a cropped image of VR headset. Nokia will join VR segment that already has ambitious projects from big companies such as Microsoft, Sony, Samsung, HTC, Lenovo, and Facebook.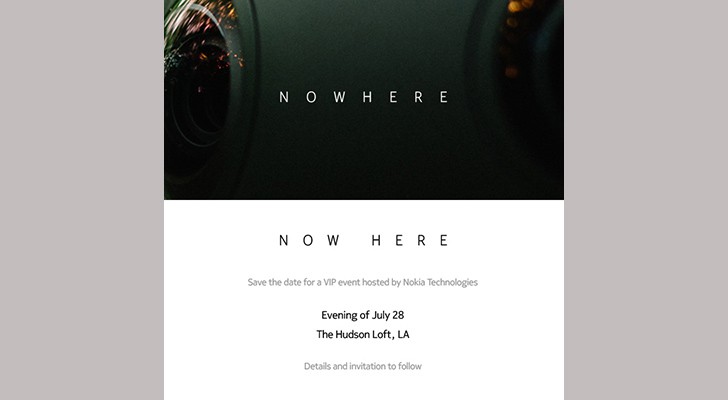 It remains to see whether Nokia will release a solution that requires a mobile phone to work or will follow Microsoft's or HTC's way.
Nokia is already looking for a partner to re-enter smartphones business, so either option is on the cards.
D
I cant wait to see new nokia phones in the global market. We are eager to welcome you back NOKIA.
?
That would be nice. But the title of the article clearly stated a Virtual Reality device not an Augmented Reality device like Hololens. Hololens is said to be used by Nasa astronaut but never released commercially to public. I hope it didn't end up l...