Yesterday, we saw the Nokia N5 making a brief appearance on camera, running an updated version of Symbian Anna, otherwise known as Symbian Belle. We also found out that it will be followed by the N6 as well as the N7. Today we came across specifications of four new yet to be announced Symbian handsets and they all seem to be running on a 1GHz processor, a first for any Symbian device.
The first and the one with the best specs out of the bunch is the Helen or Nokia 701. It will have a 3.5-inch ClearBlack LCD, which is a bit curious as ClearBlack was limited to AMOLED displays so far. It will also have an 8 megapixel camera and is apparently a successor to the Nokia C7.
The second is Zeta or Nokia N700, which is supposed to be very thin and will have a 3.2-inch AMOLED display and NFC technology.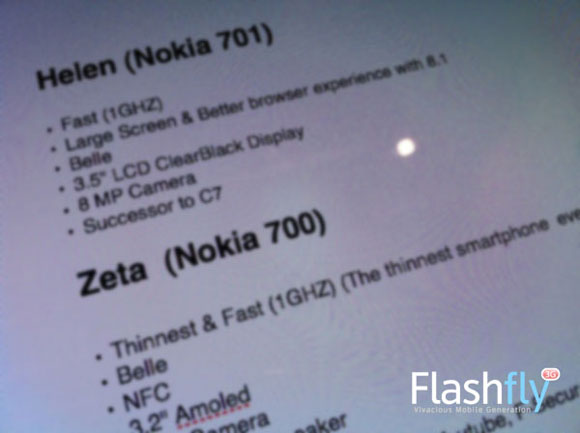 Next is Cindy, which too has NFC tech and a 3.2-inch AMOLED display, along with a 5 megapixel camera and will be a youth focused device, along the lines of the current Nokia X7, probably.
Lastly, there's the Fate or Nokia 500, which will be the cheapest of the lot with the only redeeming features being its low price and a 5 megapixel camera.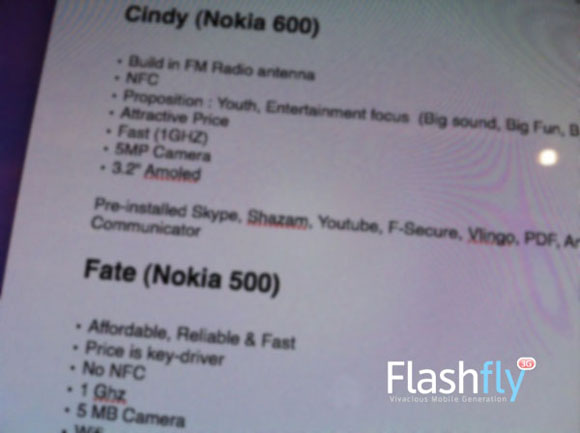 We have a suspicion that the N5 that was leaked yesterday is actually the N500 and the N6 and N7 that are supposed to arrive later are the N600 and N700 (the Nokia 701 could be N7-01 or something). The fact that the N500 is going to be low-priced means it will be replacing the current low-end Symbian smartphones, which is exactly what we speculated about the N5 yesterday.
We don't have any further details about these phones or any pictures. As usual, we will be looking out for them and when we find them, you'll be the first to know.
h
If I where nokia I would prefere sticking to sysbian and keep growing as they've been doing from Symbain 2nd edition to symbian belle refresh strongly wish they will I love nokia I love symbian they to me are the best
k
weeeww 5MB human error haha!
R
this is a good step by nokia for indian customer i like it
ADVERTISEMENTS