Today Nokia announced the new version of their Ovi Maps service and introduced the Ovi Maps Player API. The new version offers some exciting extended functionality, while the Player API provides a simple way to embed video presentations of the service into any website using basic JavaScript.
The latest version of Ovi Maps offers additional features and services including high resolution satellite and terrain maps - both in 2D and 3D views. There are also 3D landmarks for over 200 cities, rotation, tilting, night view, and fly-over's and fly-through's.
The rich POI information of Ovi Maps is credited to Lonely Planet, Michelin and Wcities Destination Guide and comes to compliment the already available pedestrian and drive navigation services. Some of the other features of Ovi Maps like weather forecasts, safety and real-time traffic information, are now updated to cover more countries than the previous version.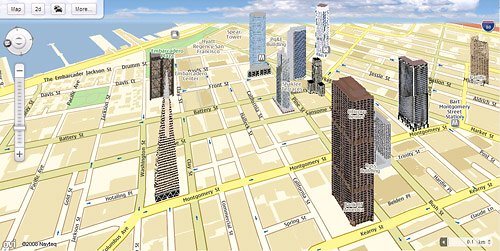 Ovi Maps in action
An Ovi account allows you to search for addresses and POIs, find places, save them into Favorites, and organize them into Collections. You can then synchronize them over-the-air with your compatible mobile device.
You can get the new Ovi Maps Beta here for your desktop computer and here for your mobile phone.
The overall result is a service that can quite successfully compete to the omnipresent Google Maps. However competing with the best ain't easy and Nokia know that. So they are still struggling for improvement by starting an Ovi Maps developers contest, called "Apps on Maps". The finalists will earn cash prizes up to 30 000 US dollars while their software will get premium placement in the Ovi Store.
More information about the contest is available here.
?
"... while the Player API provides a simple way to embed video presentations of the service into any website using basic JavaScript." Maybe I am not reading this right, but I don't see any talking about video presentations - This API allows developer...
K
dude this is like months old news, been running maps 3 (now known as Maps OVI) for like a month the Sync with OVI account is fun but the maps app itself is now more complicated (for no reason) than Maps 2 instead of just being able to searc...
s
sony ericsson com interduce ovi 3000 version. they have not interduce to market still. it will be greatest news on next month
ADVERTISEMENTS