Nokia wants to be a Top 5 smartphone maker in 3-5 years, isn't bringing its new devices to the US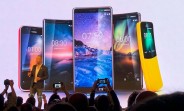 You may be aware that Nokia announced quite a few new devices yesterday at MWC, including its new flagship - the Nokia 8 Sirocco. If you're in the US, however, you will unfortunately not be able to officially buy that handset, nor the Nokia 7 plus, Nokia 6 (2018), Nokia 1, or Nokia 8110 4G.
HMD Global's CEO, Florian Seiche, has confirmed that the new batch of products isn't headed stateside. "It's not a core focus for this year, but certainly it is on our roadmap", he told CNET.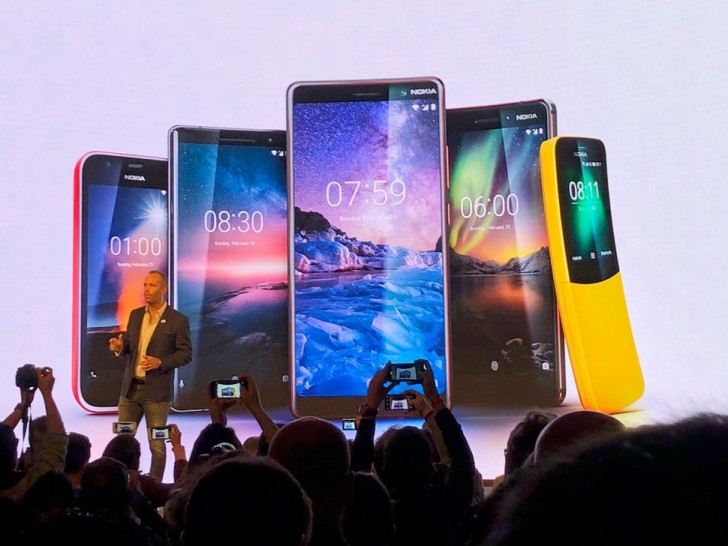 Nokia will definitely have to stop ignoring the US market at some point in the next few years, especially given the lofty ambitions Seiche has revealed. Nokia wants to be among the Top 5 smartphone manufacturers within three to five years.
For now, HMD is focusing on the regions where it's already successful, such as Europe, India, Indonesia, and Russia. The company claims to be in the Top 5 phone makers in 15 markets already.
Seiche: "That momentum that we are now creating in the markets where we are present helps us to capture attention from future possible customers or countries. We still have on our journey some big opportunities like the US to follow up on."
J
Sure Nokia will be the king
F
agreed ... and its 1) only 4.7 percent of the world population 2) a hard market to succeed in 3) only interested in the top profit items.... I think China, India and Africa are the markets to capture.
?
Heh! USA mobile market is a hard target! It requires a lot of capital and advertising money and money to suport structure to become to USA market. HDM is building that capital at this moment. So it will come to USA when it is ready. Those who re...
ADVERTISEMENT