HTC just can't catch a break these days. The company has been in rough financial shape for a while now, despite churning out stellar products like the HTC One.
One of the company's biggest threats is Nokia, which coincidentally has one of the biggest patent portfolios in the mobile space. The Finish company has won a patent lawsuit against HTC where Justice Arnold of the England and Wales High Court has ordered an injunction against the Taiwanese manufacturer's products, which are in violation of Nokia's EP0998024 patent on "modular structure for a transmitter and a mobile station".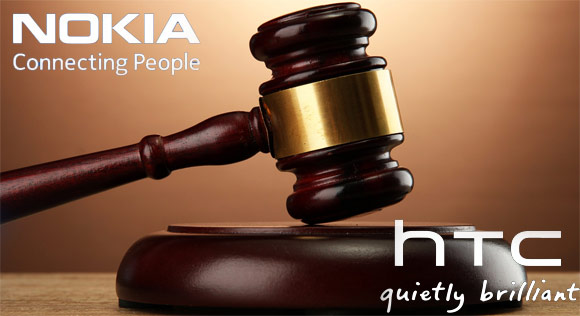 HTC's argument is that the technology is part of the Qualcomm chips the company uses and should be covered in a deal between Nokia and Qualcomm in the US. But to no avail as the judge has issued the injunction, which has been delayed until Friday so as to give time HTC to appeal. If that does not happen Nokia could file to ban HTC One sales in the UK.
HTC's One mini has already fallen victim to Nokia and will be banned from selling starting December 6. HTC has evoked examples such as Apple, BlackBerry, Google, LG, Samsung and Sony, which all infringe on said patent, but that wasn't enough to save its case.
Nokia had achieved a sales ban against the One smartphone line in the UK before, forcing HTC to change the radios and microphones inside the One. Nokia also won against HTC regarding its wireless patents, battery-saving patent in Germany, the list goes on.
D
This is a great thing to do. Well done both HTC and Nokia.
h
ban also here in the philippines bc of crapy camera and overheating aluminum body....
m
They're is a clear reason for this one. Htc actually abandoned Windows phone (the credit os with colors and no notification centre Microsoft has been working on in ages with no actual improvement)/ HTC refused to have a dual boot wp/android. Htc actu...
ADVERTISEMENTS