Nokia has scored an important victory in its legal crusade against HTC. The Patents Court in London has found that the Taiwanese company infringes on one of Nokia's patents. The Finns will now try and leverage on the decision and pursue an import ban of the One smartphones as well as seeking compensation of undisclosed amount.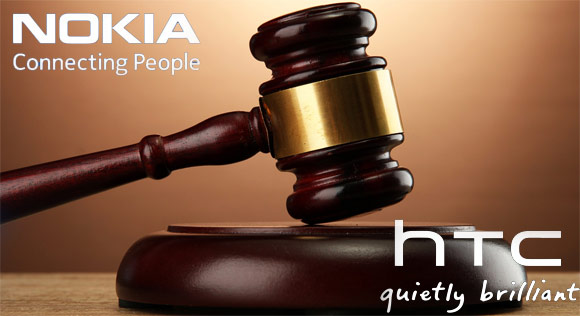 The Finnish company is displeased with HTC for using its patent for a "modulator, equipment used by phones to transmit data". The Taiwanese manufacturer has argued that the technology in question is found in Qualcomm chips it purchases for its One smartphone, and it's up to the chip maker to negotiate the licenses. That's why HTC feels the court has taken the wrong decision and has expressed its plans to appeal.
It seems the essence of the argument is very similar to the one that occurred in April in the Netherlands. Then, Nokia won a short ban against the HTC One sales over a violation of a patent regarding the use of a proprietary microphone. It turned out that ST Microelectronics, which had signed a deal with Nokia to exclusively manufacture it for its Lumia devices, slipped up and allowed HTC to use it too.
In the end, the ban was lifted from the Hague after it ruled out that HTC was not at fault.
By the look of things, HTC is going to employ the same strategy here to try and lift the ban on the One sales in the UK. The Taiwanese highlighted that Nokia had signed an agreement in the US not to sue Qualcomm over the matter, so going after HTC doesn't make sense.
Nokia expressed its satisfaction with the decision and has released the following statement:
"This is the third court this year to find that HTC infringes Nokia patents, bringing the number of patents found infringed to four," said a spokesman for the European company.
It's not yet known what the outcome of the case would be, but Nokia we are certainly hoping the two companies will find a solution that doesn't involve sales bans. After all limiting the choice for end-users is hardly the point of the patent system.
D
This is actually funny...looks like nokia is getting it's groove back
D
so much hate towards NOKIA.... its a really good sign though :)
ADVERTISEMENTS