The legal battle between Nokia and HTC continues in Germany, where Nokia has had more success than the UK. The court in Mannheim, Germany found HTC to be infringing on Nokia's patent EP 1578613 B1.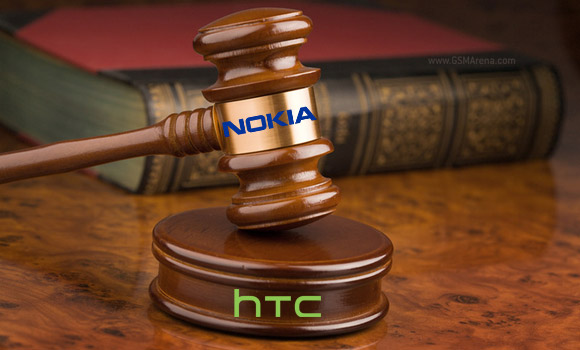 The court granted an injunction preventing the import and sale of all infringing HTC devices in Germany. HTC will also have to pay damages for past infringements, but the amount will be determined later at a separate proceedings.
The patent in question is on "method and apparatus for enabling a mobile station to adapt its revision level based on network protocol revision level." In short, it relates to how newer devices talk to old networks. This sounds crucial, but is not considered a Standard-Essential Patent (SEP). HTC does license Nokia's SEPs, but apparently not this one.
That's the third injunction Nokia has won against HTC in Germany in about two months time. The first was about using USB to connect a phone to a computer and the second one was about connecting two phones over Bluetooth or NFC.
Thanks to everyone who sent this in!
C
Nokia is not going broke boy, Nokia is not just a mobile division Company. Nokia holds Nokia Solutions and Networks, before known as NSN (Nokia Siemens Networks). Also holds all their patents who are available to you through all mobiles this days... ...
i
I don't see a reason as to why Nokia is coming after HTC. Nokia must relapse and cease to accentuate fiscal growth by suing others. iPhone is all that you need
ADVERTISEMENTS