Audio quality is pretty good
We are used to seeing entry level Nokia handsets punch above their weight in our audio quality test. The Nokia X2-02 is no exception, providing pretty clean audio output, despite its lowly standing in the pecking order.
With no resistance applied to its line-out (when used with an active external amplifier), the Nokia X2-02 got great scores just about everywhere, marking nicely clean output. Its volume levels are quite high, too, so it's among the better performers we have seen.
When headphones come into play you notice a moderate amount of degradation. Stereo crosstalk increases by an average or just above average amount, distortion shoots up to levels that should be worrying the most demanding users a bit and frequency response worsens slightly. The X2-02 is hardly perfect here, but if your earlobes aren't trained it will sound almost as good as perfect.
And here come the full results so you can see for yourselves:
Test
Frequency response
Noise level
Dynamic range
THD
IMD + Noise
Stereo crosstalk
Nokia X2-02
+0.11, -0.14
-89.1
89.1
0.010
0.024
-89.6
Nokia X2-02 (headphones attached)
+0.68, -0.25
-89.1
89.1
0.024
0.419
-47.6
Nokia Asha 200
+0.15 -0.31
-81.2
80.9
0.049
0.067
-78.1
Nokia Asha 200 (headphones attached)
+0.62 -0.39
-80.4
79.5
0.039
0.348
-56.2
Nokia X2-01
+0.07 -0.56
-83.8
83.8
0.010
0.024
-83.8
Nokia X2-01 (headphones attached)
+0.63 -0.37
-81.7
84.0
0.028
0.280
-64.2
Nokia Asha 300
+0.04 -0.09
-87.9
87.9
0.0050
0.014
-86.8
Nokia Asha 300 (headphones attached)
+0.53 -3.34
-86.8
85.6
0.042
0.917
-51.5
Nokia Asha 303
+0.04 -0.10
-87.5
87.4
0.0060
0.017
-73.3
Nokia Asha 303 (headphones attached)
+0.50 -0.17
-87.5
87.2
0.017
0.350
-55.7
Nokia Lumia 710
+1.94, -2.90
-80.9
80.8
0.061
1.603
-85.7
Nokia Lumia 710 (headphones attached)
+2.04, -2.69
-83.3
83.0
0.061
1.574
-54.5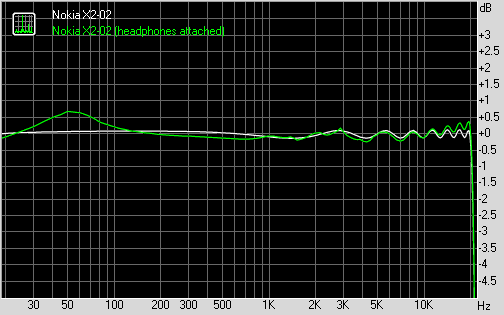 Nokia X2-02 frequency response
You can learn more about the whole testing process here.
Basic 2MP fixed-focus camera
The Nokia X2-02 comes with a fixed-focus 2MP camera that takes photos at maximum resolution of 1600x1200. There are options for white balance, several effects and a self-timer.
There's little point in talking about image quality, besides saying it's awful. The colors and contrast are OK, but the resolved detail is poor and the noise reduction makes the end result even worse. We still wonder what happened with those old 2MP cameras (Samsung D600, anyone?) which produced such nice photos.
Anyway, here are a few camera samples to give you an idea of what we're dealing with.
The video camera is limited to QCIF@10fps, which makes them usable for MMS only and practically nothing else. Here's a video sample. It's a really awful one as well.
Organizer and apps
Nokia have always been on top of things in the organizer department. The Calendar is the full-featured app we should all be familiar with by now. It has month, week, and day modes and five types of events to set up.
The alarm clock is repeatable: it can be set to go off on any selected day of the week, even when the phone is switched off. The other organizing features available include a voice recorder with a 60-minute limit, a stopwatch and a countdown timer.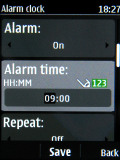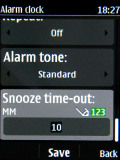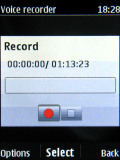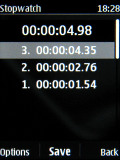 The Alarm application • Voice recorder • Stopwatch
The Nokia X2-02's calculator offers two versions - basic and advanced. In addition, a loan calculator is also available. The consistently useful unit converter tops the list of additional applications.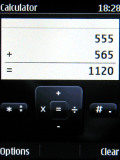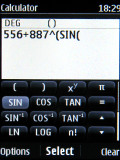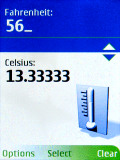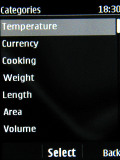 The Calculator • The Unit converter
The Nokia X2-02 also includes Notes, Countdown timer, To-Do List and World Clock apps.