Slim and sharp
Nokia X3-02 Touch and Type review: Slim and sharp

Final words
The Nokia X3-02 Touch and Type marks a new beginning for the Series 40 platform. Maybe we'll see an all-touch S40 one day, maybe we won't. But the X3-02 is an excellent phone as it is, and a keypad this good can only be considered a plus.
The X3-02 Touch and Type is in a way a spiritual successor to the Nokia 5310 XpressMusic. It was small and thin, with its focus placed firmly on music. The X3-02 offers the same formula, but with better ingredients across the board.
It's about the same size and weight and it's thinner (9.6mm vs. 9.9mm) but the screen has increased in size to 2.4" and grown sensitive to touch. Music is still in the limelight – not with dedicated play/next/prev keys but with a media key and a handy touch menu.
The Nokia X3-02 also offers things that the 5310 couldn't even dream about – fast 3G, Wi-Fi b/g/n, a 5MP camera, Xvid video support. The transition to touch was handled better than on Symbian S60 too – the menus have actually been redesigned to work more effectively with touch.
By adding touch to the Nokia X3-02 Touch and Type, Nokia put it in direct competition with all those affordable touch phones that have cropped up since the 5310 XpressMusic.
The Nokia C3-01 Touch and Type is the obvious competitor – it has almost exactly the same specs though it's thicker (11mm) and heavier (100g) and lacks the dedicated messaging and media keys. However, we guess it would be cheaper.
The Samsung S5560 Marvel fits the bill too – an affordable touch phone with Wi-Fi, a 5MP camera, 3.5mm audio jack and microSD card slot for music. It does have a bigger 3" screen and multitasking though.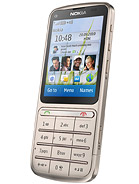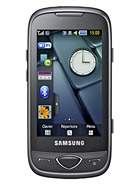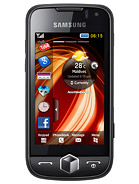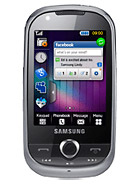 Nokia C3-01 Touch and Type • Samsung S5560 • Samsung S8000 Jet • Samsung M5650 Lindy
The Samsung S8000 Jet, which impressed with a WVGA 3.1" AMOLED screen, D1@30fps video recording, has a rather competitive price tag. It also has an 800MHz CPU, DNSe, 2GB or 8GB of built-in memory and a GPS receiver.
If you're on a tighter budget, the Samsung M5650 Lindy offers a touchscreen, 3G, Wi-Fi and DNSe, though the camera is just 3MP. It's well versed in SNS too.
Going smartphone is another option – the Nokia 5530 XpressMusic comes with a bigger, higher-res screen, an auto-focus 3MP camera and 4GB microSD in the box. The Samsung B7300 OmniaLITE offers another smartphone OS that's falling out of popularity, but it's got a reasonable price. Its spec sheet lists an 800MHz CPU and Windows Mobile 6.1 (upgradable to 6.5) covered in TouchWiz. Plus, smartphones offer much more flexibility than any feature phone. It is priced a little higher though.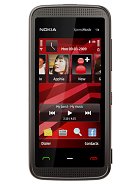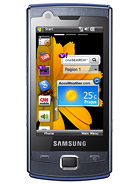 Nokia 5530 XpressMusic • Samsung B7300 OmniaLITE
Anyway, now that we've got the alternatives behind us, we gotta say that the X3-02 is a love-it-or-hate-it affair. We found ourselves surprised at how likable this phone is – the Nokia X3-02 Touch and Type is not only slim and attractive but it's also got the specs to match most other feature phones. We only wish it had a slightly more competitive price tag.