Nokia X6 arrived back in the middle of May, and now it's time for the next phone from the portfolio of the Finnish brand. The Nokia X5 will be announced on July 11, as the company confirmed on Weibo.
The event will take place in Beijing and will begin at 8 PM local time, meaning by the end of Wednesday we will have details on the upcoming phone.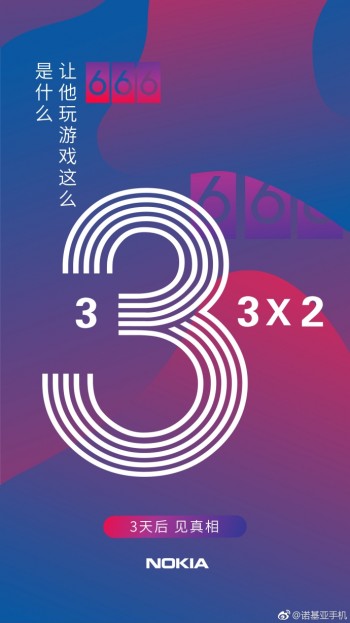 The Nokia X5, rumored to carry the name Nokia 5.1 Plus on the global scene, will have Helio P60. According to previous info, the MediaTek chipset will be coupled with 3/4 GB RAM.
The screen is likely to be notched with an HD+ resolution and 19:9 ratio. The dual camera on the back will be 13 MP + 5 MP, according to TENAA, and the battery will be 3,000 mAh.
Prices are expected to start from CNY800 for the most affordable memory combo and go as high as CNY1,000. This translates to $120-$150, which should make the X5 an incredible bargain.
D
Saying Redmi Note 5 is better than Redmi 6 Pro doesn't mean I necessarily like them both. It's just a fact. And Redmi Note 4 is still better than Redmi 6 Pro despite being older.
S
The black bars on the side in landscape doesn't bother me, and aren't you the one who told me the Redmi 6 Pro is a joke, to buy the Redmi Note 5, and now you tell me 16:9 is better? Redmi 6 Pro is better than Redmi Note 4 and Nokia X5, that's my op...
D
Dual camera doesn't matter if the configuration is crap. And 16:9 is way more practical when watching videos.
ADVERTISEMENTS