Two weeks ago, we heard that the Nokia X6's first appearance outside of China will be Hong Kong. However, the device might actually end up going to Taiwan first according to Nokia's official Facebook page.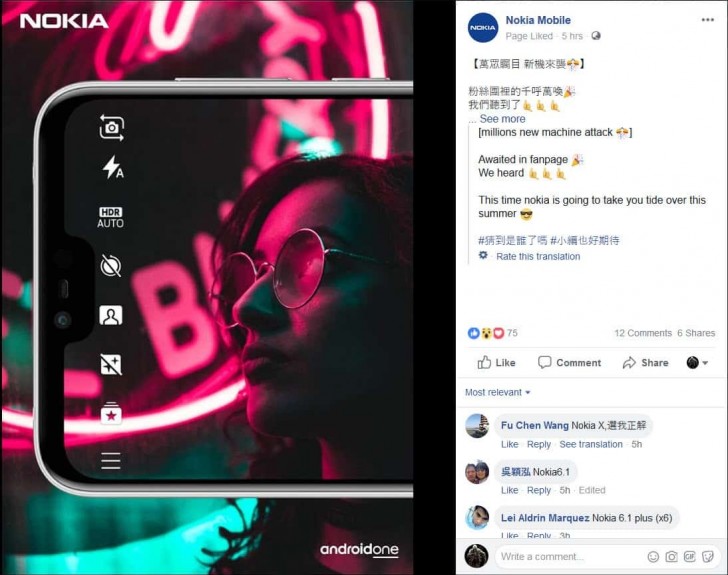 The post says the phone will run Android One, and comments repeatedly mention its Nokia 6.1 Plus name. As previously reported HMD Global is expected to call the phone that instead of the X6 outside China.
Sadly, no other details were disclosed in the post, but it's probably safe to assume that the handset will come sooner than later and will also sport identical specs to its original Nokia X6 Chinese counterpart.
?
That's not what the ROC Constitution says. Or even how they are viewed internationally.
Everything in China is cheaper , But when it comes to other markets the price increases , Due to Local taxes and Bureaucracy. Making it a premium phone in that particular segment , In Price sensitive markets like India people Prefer Value for Mo...