Nokia has a firm footing in the low-end and regularly release new entry-level phones, driving the price lower with each release. The Nokia 1280 is designed with remote rural areas of developing countries in mind and its specs reflect that.
Nokia Life Tools is incorporated in the 1280, which helps it serve as an invaluable source of information. Nokia Life Tools will launch in Indonesia in early December 2009. The service offers content in three categories - Agriculture, Education and Entertainment.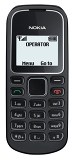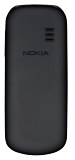 The Nokia 1280 is the cheapest Nokia handset to date
The Agricultural part of the service offers weather forecasts, pricing information for crops, seeds, fertilizers and pesticides, as well as general advice and tips. The Education tools consist of basic English courses in the local language and the Entertainment suite delivers news, game scores and other information. The data is delivered through SMS, so that the service works wherever the phone works, without requiring GPRS service.
The Nokia 1280 is robust with a dust-resistant keypad and scratch-resistant cover (the cover is interchangeable too). What makes the 1280 suitable for areas where electricity is unreliable or even areas off the grid is the 22 days standby and up to 8 hours and 30 minutes talk time, as well as the built-in flashlight.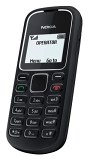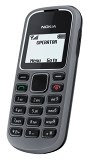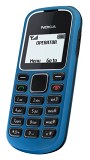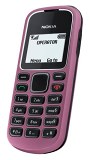 The available colors for the scratch-resistant cover
Here are the basic specifications of the Nokia 1280 - dual-band GSM, monochrome display, S30 UI, five separate phonebooks, integrated handsfree, calendar with reminders and a speaking alarm/clock (in the local languages), FM radio and a 3.5mm audio jack (headset not included).
The Nokia 1280 will be available globally in the first in the first quarter of 2010. The price of the device is 20 euro (29.50 US dollars) before taxes and subsidies. Nokia Life Tools works only in selected markets and comes preinstalled on some phones (it will be downloadable on more phones later on). The carriers that support it in Indonesia are Telkomsel, Indosat, XL and Hutch.
A
Um, it has a calculator..
S
Good one......... it is very nice , but no calculator.
ADVERTISEMENTS