The ducks have arrived – now we get to find out if they are Android ducks or if they flew here from Redmond. We're, of course, alluding to the Nokia X A110, which has gained notoriety as the Android-powered Nokia phone, seemingly in defiance of the Microsoft acquisition.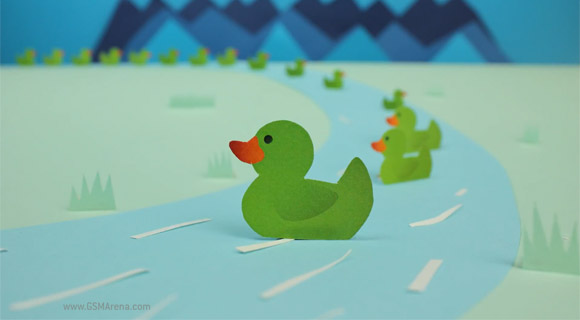 It's worth noting that while the Microsoft/Nokia deal has been approved by all relevant parties, moving a huge division from one big company to another is no easy process and this is still the Nokia from 2013 that will be presenting.
Of course, we've seen leaks of the Lumia 630 – a successor of the Windows Phone-powered Lumia 620. There's a Lumia 930 in the works too, if the rumor mill is to be believed. That one is even more exciting as it's a GSM version of the Lumia 929 Icon, perhaps with a 4.5" 1080p screen.
There are plenty of unknowns here, despite all the teasers and allusions we've seen. Watch the unveiling with us to find out:
M
So... no new high end tech from nokia? i waited too long for a new smartphone( not phablet, like 1520) . I really hope that there will be another conference with high end phones from nokia, and also a new tablet
D
Difference between Nokia X and X+ is the extra RAM of 256 MB. I will buy a Nokia X yay.
D
Can be downloaded from their WhatsApp's site as Nokia described.
ADVERTISEMENTS