It's well known that Microsoft will be acquiring Nokia's mobile business, however, recent tax issues in India are making it difficult for Nokia's production plant in the region to be included in their deal with the Seattle-based tech giant.
So how does Nokia get around this? It's simple: they'll strike up a contract deal with Microsoft instead, according to a Nokia spokeswoman: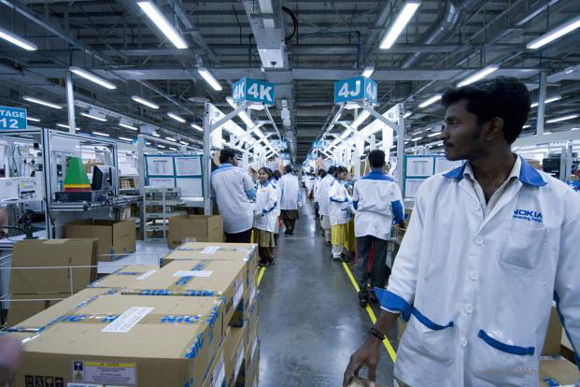 "It's highly unlikely that the plant will transfer, given that the (deal) closing with Microsoft is tomorrow…If the asset doesn't get transferred, we are entering into a service agreement with Microsoft."
The tax dispute has yet to be settled between Nokia and the Indian Court. Nokia is expected to agree to a guarantee of future tax payments, before they are legally allowed to hand over the plant to Microsoft.
Should Nokia opt to work with Microsoft as a contractor, then they'll only be able to do so in India for 12 months and not a day longer, after their sale Microsoft.
Nokia's Indian plant is a significant part of their mobile manufacturing process. Do you think that this is going to have an effect on the world's largest Windows Phone manufacturer's bottom line? Or do you think that Microsoft will swoop in find a way to have the deal go in Nokia's favor?
X
The indian plant 100% will be acquiring by Micromax or Xolo.
?
East or West , India is the best. Even with so many problems and evils like corruption , India is developing at a rate which is enviable to most of the countries in the world. Let's be positive. The new goverrment after this elections would surely be...
S
Can the Indian Govt pls look somewhere else to get funds from to reduce their fiscal deficit