Nokia has decided to boost the appeal of its Lumia 900 flagship in the United States in a rather unusual fashion. The Finnish giant has partnered with Duality Cosmetics to release its own branded nail polish, which matches the color of the pink Nokia Lumia 900 for AT&T.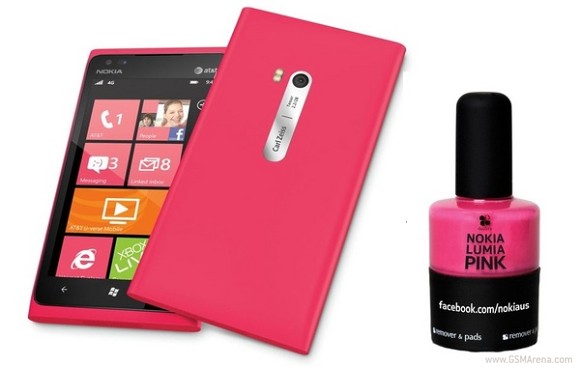 The campaign also included one-day only salons in Los Angeles, Dallas, and Denver, where those who are interested will be able to check out the pink Lumia 900 while getting their manicure done by a celebrity nail stylist. You can find out all the info on the official Facebook page of Nokia USA.
Naturally, Nokia have released a promo video to mark the occasion. Here it goes.
With Windows Phone 8 right around the corner and the Nokia Lumia 900 not scheduled for an update, it is understandable that the company is trying to move as many devices as possible. We can't wait to see how this marketing push turns out.
P
Awaiting Lumia 920...i had a handson with Lumia 900. Really need to tell you guys, had a comfort feel and sensitive touch response. Nokia was a long time King of Mobile and now has reborn with Lumia 920. Hope to get my hands filed with Lumi...
A
To those who is resentful about the Lumia or Nokia phones. Im really sad about you. how about focusing on your phone not on criticizing a phone that you've never use.
D
So stupid. This is Microsoft, not Nokia anymore.
ADVERTISEMENTS