Some new changes to the upcoming Windows Phone 8 General Distribution Release 3 have surfaced along with information on Nokia's Bittersweet shimmer firmware.
Aside from support for 1080p displays and more advanced chipsets, GDR 3 brings support for 3 medium or 6 small tiles on one row for devices with WXGA (1280 x 768) or higher resolutions. That means the Lumia's 920, 925, 928 and 1020 will receive the alleged tile support along with the HTC Windows Phone 8X.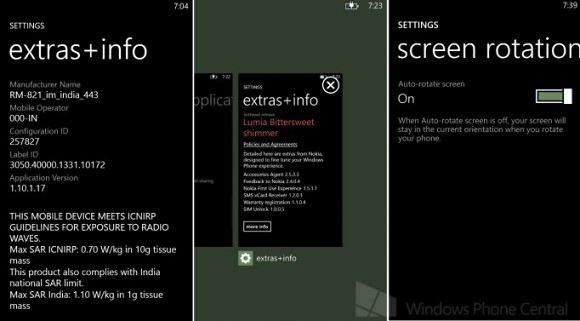 As we've seen before the app switching interface has an X for closing apps (no swiping here).
There are custom tones for text, email, reminders, IM and voicemail. A new feature is attaching Office files to emails, which will certainly be much appreciated by the WP loyals.
Screen orientation lock is also incoming along with a new Driving mode, which stops all notifications except texts and phone calls while you're driving.
Nokia's Bittersweet shimmer firmware will bring 20 new accent colors for Glance Screen's night mode (currently just Red in Amber). Glance screen will also have notifications, like the lockscreen. There will also reportedly be new apps - Nokia Camera and Storyteller.
D
Dammit nokia and MS, I'm still. Waiting for amber on my Lumia 920 and you already talking about GDR3!!!?? (And no I am not risking updating amber on my own, I paid to much for my Lumia 920 if someting bad should happen while flashing)
?
i think nokia should install symbian in asha devices
h
WP has a problem with their development. They are doing this like windows desktop software. The develop one stage eg. WP8 and then they stop to continue. The team will focus on the next step. You could see GDR 2 from Windows. Without the Nokia featur...