Nougat update for Samsung Galaxy S7 won't hit all regions this quarter
Samsung may have officially started rolling out the Galaxy S7/S7 edge Nougat update, but it's not yet available in all the markets around the world. One such market is Singapore, where - according to a Samsung rep - the roll out won't begin until next quarter.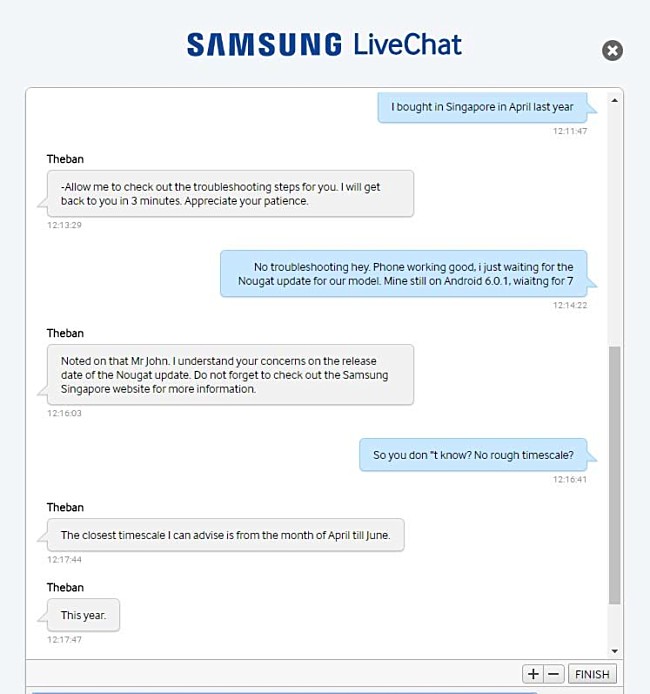 As the screenshot reveals, the rep has given a "rough" timeline of April to June. Do keep in mind that this isn't a final or an official confirmation, and we've seen reps getting it wrong many times in the past.
Until Samsung officially comes up with a word on this, let's hope the update arrives sooner rather than later.
?
People are not demanding, they are happy with what they have, no complaints, as long as facebook and whatsapp works, satisfied, hence the lethargy nature of companies to update the software. Phones here are not locked to carriers as well do not know ...
S
All the criticism in the world and Sami still do not care to launch updates in a timely manner. Really after a whole year of the introduction of the phone!!!
ADVERTISEMENTS