NOVA on trial
LG Optimus Black display shootout: NOVA on trial

Introduction
There's a new kid on the mobile display block, LG's NOVA LCD display. It promises to be the dream screen – it's super bright, energy efficient, with great colors, viewing angles and outdoor visibility. We'll be running our usual battery of tests on the new guy to see if it can deliver on those promises.
LG isn't just throwing superlatives around – they've have hard numbers to back up their claims. They bill the NOVA display as the brightest smartphone screen around – 700 nits of brightness. Also, keep in mind that bigger screens are harder to light up, so at 4" big the NOVA display of the LG Optimus Black P970 will be well ahead of the competition if it can pull it off, as other 4-inchers don't even come close to 700 nits.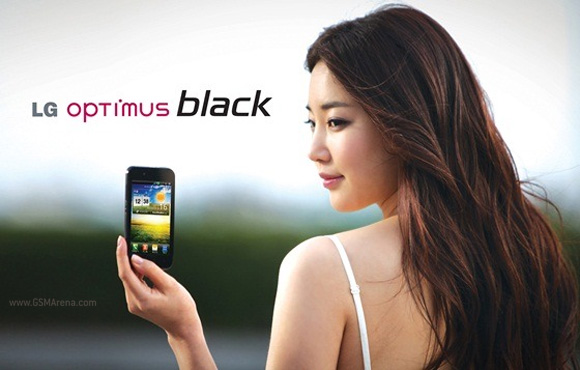 NOVA uses In-Plane Switching technology, which greatly reduces color distortion and contrast loss when viewed at an angle. This is vital on mobile devices as you rarely hold the phone so that you view the display head on.
But LG has done more to enhance the viewing experience – they've worked harder on reaching what they call "pure white tones". LCD and AMOLED screens usually have a slight tint to them, so greys are not quite neutral and even the white is not perfectly white. Your eyes get used to it pretty quick, but it's always there – unless your phone has a NOVA display that is.
What else? Ah, "clearest" and "most readable" are being thrown around in relation to the NOVA display too – but how is a 4" WVGA screen better in sharpness and resolution than another 4" WVGA screen? It could be possible, not all pixels are created equal. But we'll need to get pretty close and personal with the Optimus Black to find that out. We'll pit it against some of the best in the business – the Samsung Galaxy S and S II, the Apple iPhone 4 and LG's own Optimus 2X (for good measure) to find out which one is the best.
Energy efficiency is also on the menu – LG claims 50% less energy used to display a pure white screen than AMOLED displays and also 50% less energy during general usage than regular LCD displays.
So welcome to the display lab! Put your safety goggles on and hit the next page for the LG NOVA display test.
J
LEARN BEFORE YOU POST! RETINA IS NO A DISPLAY! You may actually be right on LCD burn in. Again me actually being able to admit some mistakes unlike yourself. LCD nowa days does not really have the burn in effect. But you are still stretching...
j
this phone works longer when you download EASY TASK KILLER in android market. that brand works effectively than other task killers or battery saver.
D
These votes are extremely unreliable because the users who experienced the burn-in effects are far more inclined to search such topic hence resulting in exaggerated percentage of users experience this issue. There hasn't been a large enough number o...