Now Galaxy Note7 users in China and Hong Kong can also check if their unit is faulty
As you might already know, it is all but officially confirmed that the faulty batteries that caused some Samsung Galaxy Note7 units to explode during charging were manufactured by the tech giant's affiliate Samsung SDI.
Now, given that batteries in Galaxy Note7 units destined for China were manufactured by a different company, the region remained unaffected by the global recall of the phablet. However, now it looks like Samsung wants to be absolutely sure that there's no affected unit in the region.
The South Korean company has launched an online IMEI check tool using which Galaxy Note7 users in China, Hong Kong, and Macau can also check if their unit is faulty.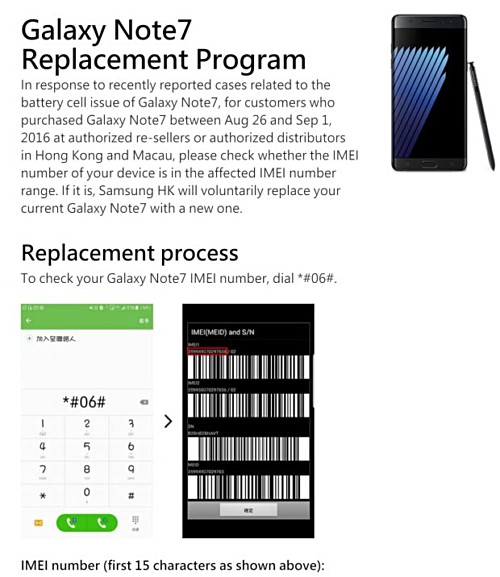 Although that is least likely to be the case, it's always good to be doubly sure.
m
I also have the SM-N930FD Duel sim.... does it mean that my one is good to use ??
I
EXTRA 1 year SO you get totally 3years warranty, this is what I mean.
?
Samsung has always had a 2 year warranty here in the EU. Is their guarantee period different in other markets?