If you recall, Microsoft recently pushed out an update to OneDrive's iOS client, bringing the ability to create Word, Excel, and PowerPoint files from within the app. Well, the app's Android client now offers the same feature as well.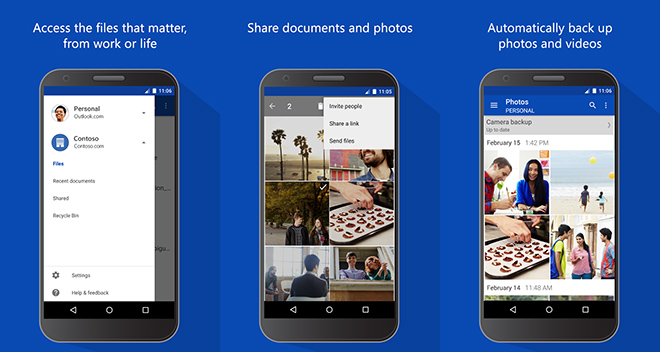 OneDrive for Android
The feature is included a new update that has started hitting OneDrive for Android. Aside from this, the update also brings along notifications for real-time collaboration - users get notified whenever a shared file is accessed.
And finally, the update also includes a new SharePoint feature allowing users to view and manage their SharePoint Sites right from within the app. This feature, however, is only available to OneDrive for Business users.
Z
still slow as biip. even on a 100/50Mbps connection. dropbox is build much better and syncs much faster each time. sammy gave me 100gb onedrive with my phone, but after seeing how slow it still is, i bought more space on dropbox instead.
?
No comments. Sad story. :(