At the ongoing WWDC, Apple has announced a major change related to Apple Maps. The company has made available to third-party developers the ability to embed Apple Maps on websites, something which can be done using the newly-launched JavaScript library MapKit JS (which is currently in beta).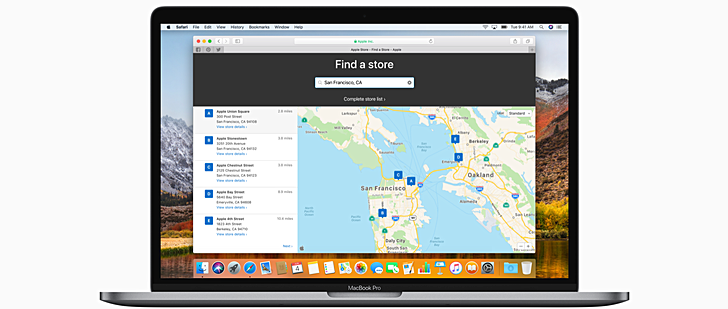 Here's what Apple's official website says:
MapKit JS brings Apple Maps to the web. This new JavaScript library lets you add interactive maps to webpages — complete with annotations, overlays, and interfaces to Apple Maps services such as Search and Directions — to enable rich interactions.
Developers will be able to select a specific area, and users will be able to search for locations and routes in that particular area. Of course, the library - which provides a free daily limit of 250,000 map initializations and 25,000 service calls - offers several other features as well. For more info on MapKit JS, head to the Source link below.
T
Funny to see people commenting/posting hate-like comments about Google apps like it was never useful. What's so funny about? is that most of them use phone who's OS is provided by Google. Bunch of hypocrites, PEACE OUT.
G
Google maps is bloatware. I use Here and Sygic
ADVERTISEMENTS