Google first announced Allo and Duo at the same time last year at Google I/O, but Duo was the first app to actually make it to the public. Allo took another month or two before hitting the Play Store.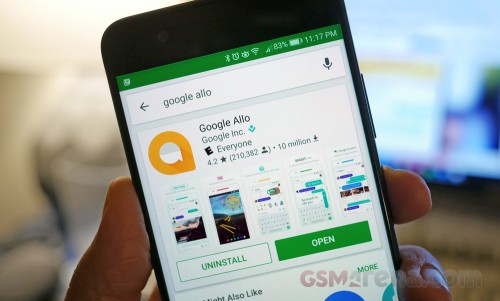 Strangely, there was no kind of integration between Duo and Allo, Google launched them as two completely separate applications. Todayís update to Allo allows you to start a Duo call directly from the Allo recipient screen.
We didnít see the update appear on our deviceís Play Store just yet, so the update it likely rolling out gradually.With added functionalities like chat backup, document support, and link previews, Google has slowly been adding features to Allo, which was pretty much a barebones messaging app when it first launched.
Source: Play Store | Via
D
I sense Google announcing that Allo & Duo will be merged and the new app will be called Duallo!