NTT DoCoMo unveiled a whole roster of new devices for its Winter 2013/Spring 2014 lineup, not just the Xperia Z1 f. Some of those are current devices, though some seem to have differences.
Samsung Galaxy J SC-02F
The Galaxy J is a Galaxy S4 LTE-A version, with a 5" 1080p Super AMOLED screen, Snapdragon 800 chipset, LTE-Advanced connectivity (as all S800-powered phones here) and a 13MP camera. It packs a 2,600mAh battery.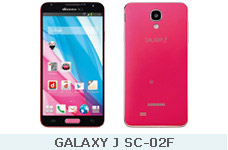 The Samsung Galaxy J will launch at the end of October.
Samsung Galaxy Note 3 SC-01F
Then there's the Galaxy Note 3, which is virtually identical to the global version of the N9005 Note 3 (that's the Snapdragon 800 one), except it packs FeliCa NFC, much like the rest of the new devices.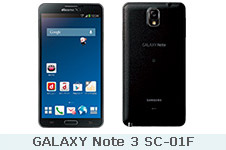 The Note 3 will be released on October 17. The NTT DoCoMo will also be carrying the Galaxy Gear smartwatch, though the launch date for that one is unclear.
LG G2 L-01F
The G2 seems almost identical to the global version, except it has a 2,900mAh battery, not 3,000mAh. And unlike the Korean version, it doesn't seem to have a card slot to compensate.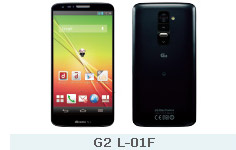 This one will be available on October 11.
Sony Xperia Z1 f and Xperia Z1
The Sony Xperia Z1 is virtually identical to the worldwide version, it will launch October 24. The mini version, Z1 f, will come out later at the end of December.

Fujitsu Arrows NX F-01F
The Arrows NX challenges the Xperia Z1 with a 5" 1080p LCD screen, Snapdragon 800 chipset, Android 4.2, 13MP camera and an IP58 certification.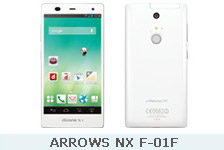 It has a 3,200mAh battery and will launch on the same date as the Z1, October 21.
Sharp Aquos ZETA SH-01F / Dragon Quest
Sharp has a water-resistant 5" 1080p phone too, the Aquos Zeta. It has a Snapdragon 800 chipset and a 16MP camera, plus a 3,000mAh battery. This one is slated for the beginning of November.

The ZETA will have a special Dragon Quest-themed version coming out in December too.
Sharp Aquos EX SH-02F
Later on in January, NTT DoCoMo will release a smaller Snapdragon 800-powered Android 4.2 phone by Sharp, the Aquos EX. This one has a 4.5" 1080p LCD screen, a 13MP camera and a 2,120mAh battery.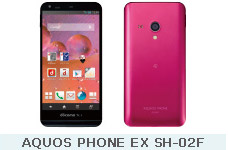 Disney Mobile F-03F
Fujitsu has a kid-friendly Disney-themed phone for the middle of December, but the specs are pretty great for a kid phone – a 4.7" 720p screen, Snapdragon 800 chipset, 13MP camera, 2,600mAh battery and IP58 certification.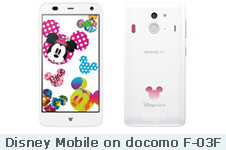 Juniors2 SH-03F
Sharp has a kid-friendly phone as well, the Juniors2. It's lower-end with a 4.1" qHD screen, dual-core Snapdragon S4 Plus chipset (2x 1.5GHz Krait). It has a small 1,660mAh battery, slower Xi LTE (75Mbps downlink and 25Mbps uplink) and a 12MP camera, but it still comes with IP57 certification.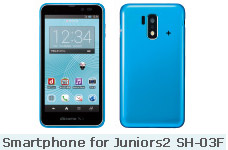 This one will come out in February.
P-01F and N-01F feature phones
NTT DoCoMo has two feature phones coming out, one at the beginning of November and one at the end. Both are flip phones with 3.4" FWVGA screens, 7.2Mbps HSDPA and IP57 certification. The first one is by Panasonic and has a 5MP camera, 0.9" external display and 800mAh battery.

The second one is by NEC and has a higher-resolution 8MP camera, bigger 1,010mAh battery and a 0.8" external screen.
Fujitsu Arrows Tablet
Fujitsu has also made a 10.1" tablet with a WQXGA screen (2,560 x 1,600), Snapdragon 800 chipset, Android 4.2 and IP58 certification. The tablet is powered by Android 4.2 and a 9,600mAh battery.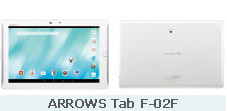 B
Android isn't suitable for kids as it houses just too much pornographic apps. For a kid, Windows phone 8 is the best. Just my personal opinion.
?
Not a screen under 4" (except the flip phone) Did pockets get larger when I wasn't looking... Why are these things so *big*?