The nubia Z11 wowed buyers in China with its bezel-less design, but everyone else had to settle for looking at photos. Starting this September, people in Europe, America and Asia will be able to snag the slim-fit flagship too.
The phone packs a big 5.5" screen (1080p) that covers the majority of its front - 81% screen to body ratio! This is thanks to the aRC 2.0 technology, which bends light through the 2.5D Arc Edge glass to make the display seem wider and conceal the side bezels.
The camera is the other key selling point of the nubia Z11, advertised as "DSLR quality" by the company. The camera is based on a relatively large 16MP 1/2.8" sensor with f/2.0 aperture and a combo of optical image stabilization (OIS) and digital one (EIS). The EIS is tuned for handheld shooting and promises 72-second long exposures.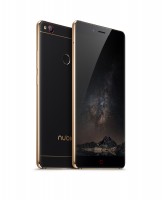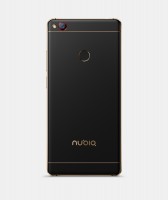 nubia Z11: the top end Black Gold edition
Anyway, the nubia Z11 Standard edition will cost €500 and comes loaded with 4GB of RAM and 64GB storage (available in Silver and Grey). The Black Gold edition bumps up memory to 6GB/64GB and price to €600.
Here are the launch countries:
Europe
Asia
America

United Kingdom
Czech Republic
Germany
Italy
Portugal
Spain
Russia

India
Thailand
Vietnam
Indonesia
Z
In October 2022, I have this mobile in running fine after 5 years (one time battery changed). I use it for astrophotography. Its picture quality compared to its born time was exceptional. I Can hold 10 sec exposure time without blur the picture. It h...
B
Oops, that's 1/2.8in not 2.6 which is even smaller!
B
Pretty sure the 1/2.3in sensor in Xperia Z3 is much bigger than the Nubia (you described 1/2.6 as relatively big).
ADVERTISEMENTS