Pre-orders suggest Galaxy S7/S7 edge more popular than previous Galaxy flagships in Europe
Samsung has revealed that the total number of pre-orders it received for its newest flagships - the Galaxy S7 and S7 edge - in Europe was over 2.5 times more than what it received for previous Galaxy phones in the region.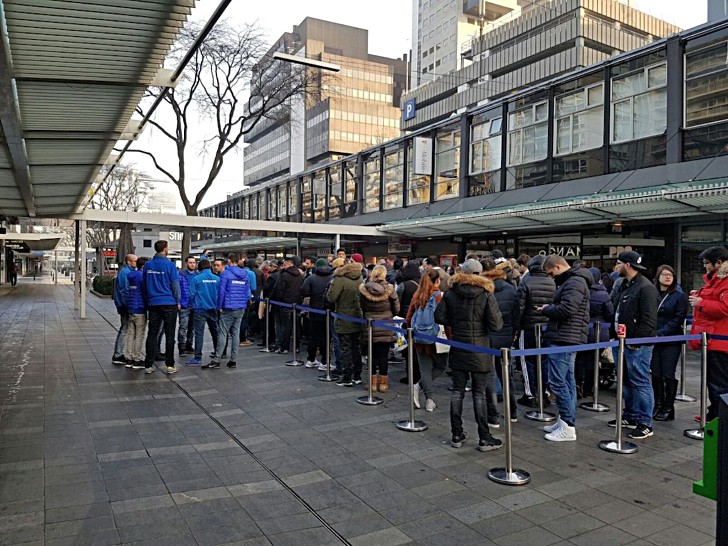 People standing in line for new Samsung flagships
The revelation, which was made by the Netherlands subsidiary of the South Korean company on its website, came just days after Samsung's mobile chief Koh Dong-jin said that Galaxy S7/S7edge pre-orders have been stronger than what the company was expecting. Samsung Netherlands also revealed that of the two flagships, the edge variant is more popular, accounting for a total of 61% pre-orders placed in Europe.
In case you missed, the flagships officially went on sale worldwide yesterday.
D
still trying to defend samsung by strawman arguments .. lol even if we go by your straw man.. you are completely wrong .. maybe toy cars lose half the value immediately after you buy .. lol
?
just for you, most cars lose half there value the exact second you drive them off the dealership.
?
My opinion on price drops is that it's been more than 2 months since the release of the s6 now like about a year and the galaxy s6 hasn't dropped even half of 40%