NVIDIA is on a roll. After introducing Tegra Zone - the Android app which offers the users suggestions which are optimized for its dual-core Tegra chips, the company demoed its latest work in progress - project Kal El.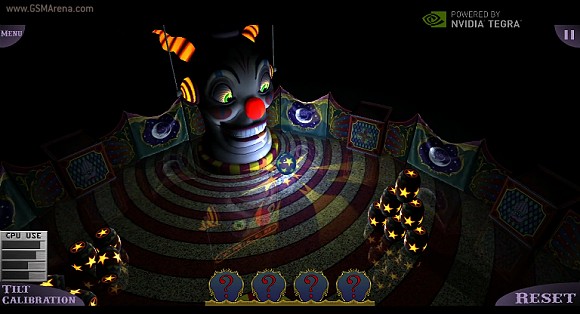 In case you haven't read our recent post on the matter, project Kal El is the name of NVIDIA's quad-core mobile super chip. It will also bear the Tegra moniker, and its performance will be, well, unbelievable.
There is a video of the CPU in prototype form being demoed. Check it out below:
As you can see from the video, the "Glowball" gaming app is running on a Honeycomb tablet. What's really fascinating in the video, is the fact that the moving ball is the dynamic light source in the app. There are no preloaded animations and everything in the gaming environment responds naturally just like in real life.
Interestingly enough, the dual-core processors just began to roll out as mass market devices. We haven't even stopped raving about them yet and here we go - NVIDIA's latest project makes them look obsolete.
It is mentioned in the video that the retail version of the quad-core mobile CPU will be up to 30% faster that the unit from the demo. There is no release date yet but we all hope it will be sometimes this year.
V
My first tablet nexus 7 was running this chip with downclocked version, was great at the beginning but competition just destroyed this cheap early later, and know nvidia nowhere to be seen with their chipsp except in few nvidia tablets
?
dual-core CPUs obsolete?? how and why
x
If you didn't know then Tegra 2 outruns Exynos @ Games Productivity index in Smartbench 2011
ADVERTISEMENTS