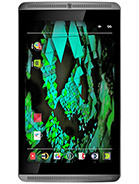 n
popa, 12 Oct 2014nexus 7 2013 or nvidia shield ?? i know the specs difference but not many people tested it epc... moreI would say Nvidia. it has one of the most powerful soc on the market (except nexus 9, which uses 64 bit version but has higher pixel count that could impact on performance).
It is faster than nexus 7 (2nd edition) so go for it.

Best regards
I524
Believe in the Shield (that was before they broke up) ... but this Nvidia Shield looks horrible!
p1051
nexus 7 2013 or nvidia shield ?? i know the specs difference but not many people tested it epcially battery feedback plz hlp me & thanq in advance
b131
Battery onlu about 5300 mah
Total of 48 user reviews and opinions for Nvidia Shield.