The new Nvidia Shield TV (2017) went on sale in the US last month following its introduction at CES. And today the exact same thing can be said of its more expensive sibling, the Shield TV Pro (2017). The new Pro model can be yours for $299.99, which is $100 more than the entry-level one.
However, for that extra cash you're getting 500GB of storage instead of 16GB, as well as a microSD card slot and a microUSB port - neither of which are available in the vanilla Shield. The Shield TV Pro ships with the new Shield controller, but the old Shield remote from the last generation box for some reason.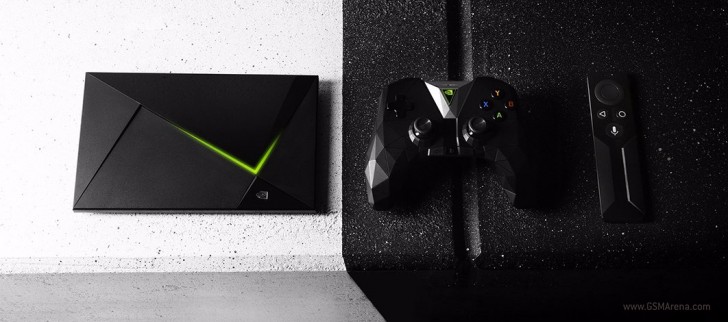 The non-Pro Shield (2017) has the new remote bundled, which features an IR blaster but doesn't have a headphone jack or an embedded rechargeable battery. So what you're getting with the Pro Shield is a remote that has the headphone jack and rechargeable battery, but sadly no IR port. It's important to note that the original Shield and Shield Pro shipped without the remote in the box, it was an accessory that you needed to purchase separately. So at least we've got some progress there.
Otherwise, the Pro and non-Pro consoles are identical, both running the latest version of Android TV. You can order the Pro from Nvidia's online store, Amazon, Newegg, B&H, Best Buy, and other retailers.
k
i bought 2015 nvidia shield for 120$ (like new) but to be honest, not worth it ..played dead trigger 2, asphalt8, rr3 and all of those gamed cannot run 25fps+...i think these games use 4k (monitor 1080p)...but i liked controller (feels comfortable) ...
a
Same price as a Xbox One S and it also plays 4k.