The Sony Ericsson XPERIA Play will be available on all UK carriers, launching in April. However, O2 UK proudly tweeted that they'll be the only ones carrying a white version of the XPERIA Play on the UK market.
O2 included two product photos of the white Sony Ericsson XPERIA Play sitting comfortably in its dock (the white dock of course). It's the DK300 dock that we saw at the MWC in black and white. Pricing on the dock is still unknown.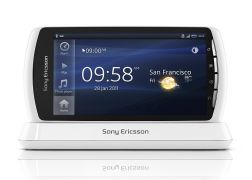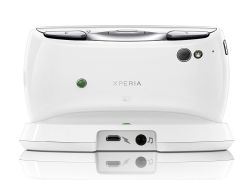 White Sony Ericsson XPERIA Play will be exclusive in the UK for O2
You can read up on our two encounters with the XPERIA Play at the MWC to see what's it all about. We even got to see some of the games it can play first-hand. By the way, these two product shots don't show off the Play's main claim to fame - the PSP-like game controls.
j
yeah they are wish It was out for the U.S
?
... just imagine playing cps2/snes/nes/genisis emulators with real buttons on your phone. its not just the official sony stuff to get hyped about but also the none sony stuff xD
ADVERTISEMENTS