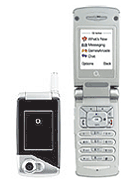 G
I have got it! i got it from the great universal catalogue. i is released in shops in august but catalogues have a batch of them for test release to see how well they sell.
?
The X3 isn't released yet, you can't have one unless it's a pre-production unit, the S700 which it's based on isn't even released yet!
G
i agree wid ya this is definately not the correct pic.the x3 is more square and bigger screen. the outside is black with a dash of silver at the bottom. i have the x3 and is the best phone i have ever had and i have had nearly every top phone, even sharp gx30 but no phone compares to this one! the price of the handset is more or less givin it away!
e
I see that the voting results are not good. Who can say more about this phone?
Total of 3010 user reviews and opinions for O2 X3.