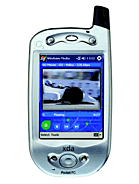 l
hi guys,

im using O2 XDA since this year..how would i do to transfer my images file to my notebook? hope that u guys can brief me asap...thank you
h
hi i have got o2xda i mreally happy with the phone but i would like to know if u can tell me how to have polyphonic ringtones to be play in my phone right now i can only play wav ringtones and how can i have a bright screen display as o2xda2 please let me know if you have any software or any programs to install it in which i can solve my problem thanking you hiten
s
need more memory and too expensive for the features provided... disappointed...
d
It is good until malfunctions
if you are in australia dont buy. service is appalling, I had to argue with service company in Australia (ACCORD) and O2 in singapore with neither prepared to make decision. 4 weeks later I got a decision. 4 more weeks and still O2 havent sent the new part. 8 weeks without a phone/PDA!!
A
Hi there!!!I like XDA but I couldn't find yet that,,can u find me one n give me the price n how long u will send to Australia???Thank you...

p
simply ace. excellent as a phone. flashed memory.so it now does wm9. emulater installed to play nes.games. the best phone i've owned, and i've had a few
Total of 73 user reviews and opinions for O2 XDA.