The Huawei Ascend P6 is not only one of the slimmest, but also among the best looking smartphones around. It is also a pretty decent smartphone with the only part of its hardware that wasn't quite impressive being the chipset, which tended to deliver more heat that actual processing power.
The Chinese manufacturer has obviously acknowledged that as it's now preparing to release an upgraded version of the smartphone featuring a new chipset with an octa-core CPU. The news was delivered by the company's president Xu Xin Quan through the Weibo blogging platform.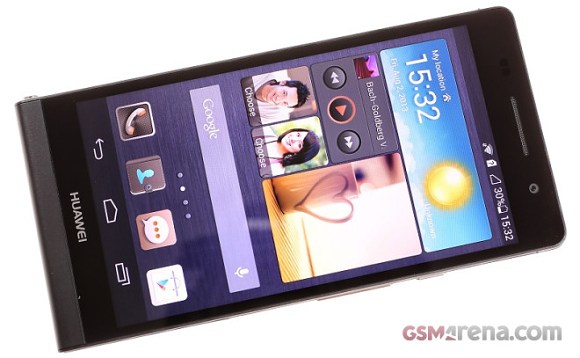 Powering the upcoming Huawei Ascend P6S will be another custom designed SoC that will come to replace the K3V2 on the company's products. It will come will a true-octa core processor, meaning that all cores will be able to operate simultaneously, unlike the current crop of Samsung Exynos chipsets which only allow up to four cores to work at a time.
The rest of the Ascend P6S specifications remain unknown, but the naming suggests that it won't be a huge upgrade over the Ascend P6 (pictured above). We also have no information just yet on pricing and launch dates for the new smartphone.
D
So, the P6 is heating like a woven and they have a fix: to release another device. ????????????? Don't tell me that's the case. I was planning to buy this as a gift for someone.... - L.
D
Hi, will Huawei P6 will get the update version for OCTA CORE Ascend P6S ...
ADVERTISEMENTS