Motorola will be offering the contract-free Android 4.4 KitKat booting Moto X with a substantial discount on Cyber Monday. The US manufacturer announced on its official Google+ account that it will be selling its flagship smartphone with a hefty $150 off its regular price.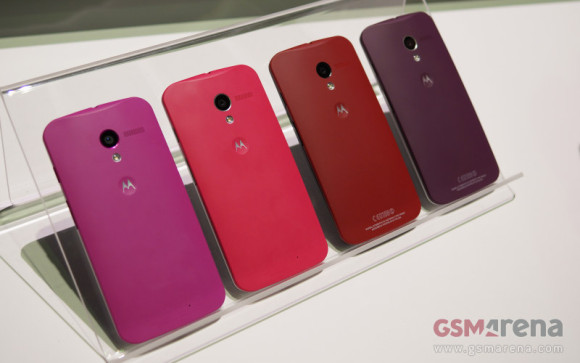 The one-day only pricing means that users will be able to snag a 16GB Moto X for $349.99. The 32GB version will be offered at $399.99. The discount will be available for any off-contract Moto X, including the Developer edition, as well as personalized devices.
The new one-day pricing puts the Moto X in the same territory as the LG Nexus 5. Not nearly as powerful as the Nexus 5, the Moto X will entice potential users with infinite customization options, as well as superb ergonomics.
l
well,let me correct u-the developer edition is a sim-free-unlocked phone. so if you buy it also contract free-and you buy the GSM one-u r supposed to be able to use it on any GSM carrier with ur own sim.
t
where do I buy this phone? there is no buy button on Motorola website? pls help. I plan to use for T Mobile. Is it unlocked?
l
i just had a chat wth the motorola service- she said they are not selling any unlocked phones.however u can talk to at&t etc to unlock it. something like that