A new Lollipop ROM has leaked for the Samsung Galaxy S4 and this time it appears legitimate. The files were posted on a Chinese forum and unsurprisingly were quickly picked up by the XDA community and spread like wild fire. Lollipop on the Galaxy S4 has been rumored a few times and is already a reality on the Google Play Edition of the handset so the leak is not completely out of the blue.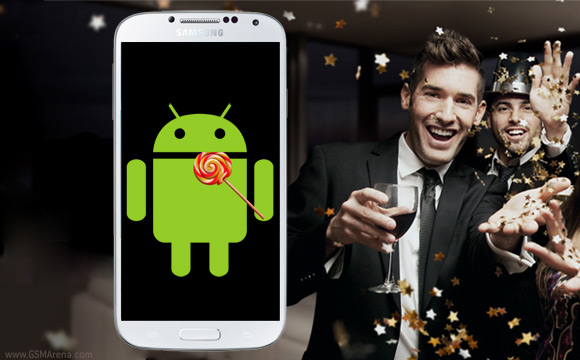 The ROM in question is a 5.0.1 Android build and according to the original source should be good for GT-I9500/9502/9508/9508v versions. The nice folks over at XDA have been playing around with the new software for a few hours now and it appears to be a legitimate official Samsung firmware as opposed to the recent Aurora ports of the leaked Note 3 software.
A few things need to be noted about the Galaxy S4 ROM, though. First of all it has a Chinese region, so even though English is available as a system language, along with two variants of Chinese, some system messages will remain regionalized and so will some functions, like the weather widget.
A stock English keyboard is also missing, but that is easily fixable. Other than that the build seems to be doing well in terms of functionality. NFC, sbeam, GPS, Bluetooth, 3G DATA, Wi-Fi, all sensors for motion and light, hotspot function, Multiwindow all seem to be in working order, as reported by various early adopters.
If you are feeling adventurous and decide to check out the leaked Lollipop software remember to back everything up, as update will almost definitely wipe your internal storage. And if you are a little bit skeptical and wish to wait for the official OTA to start seeding, it shouldn't be long now, as the ROM seems to be just about ready for public consumption.
Thank you for the tip Shubham Sharma
v
is their any news about samsung galaxy grand 2 G7102 official lollipop 5.0.1 update ??????
p
what about S4 LTE version i9505 .. we are still running on android 4.4.2 here in Egypt and the phone tells me it's running on the latest android version WTF ?!!!
ADVERTISEMENT