Developers have found a new class in the latest Android P Dev Preview, which sets a minimum API version. If this is not met by an app, the OS pops up a warning message stating:
"This app was build for an older version of Android and may not work properly. Try checking for updates, or contact the developer."
The current minimum API version set in Android P is 17, which is 4.2 Jelly Bean. We are yet to see if this will remain as a warning in the final version of Android P, or it will block apps from running.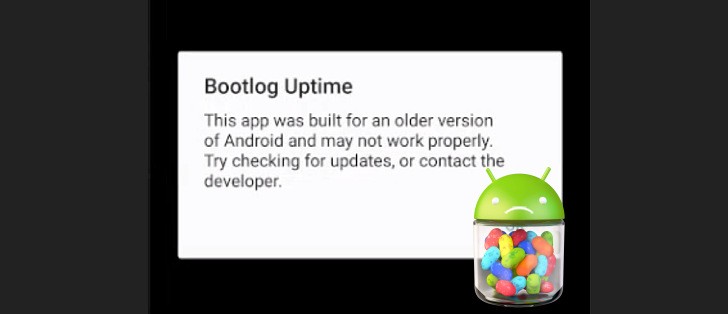 Google has already shown its dedication to bringing the Play Store apps up to date by setting a minimum API support requirement for newly uploaded apps. This way all newly submitted apps should work with the latest Android versions, while the already available ones that fail to update could be retired for good.
Apple has already done a similar thing - it cleaned the App Store from old apps, and if you try running such an app from your iCloud backup it will either pop-up a warning message or won't run at all.
We'll know Google's intentions once Android P goes final.
n
anyhow to disable this notification? i have an old alarm application and since i updated to P it keeps nagging me up check for update which exist not..
A
There are ways of changing the api requirements of an app I'm honestly not even going to repeat it anymore it's been said so many times yet low and behold somehow 90% of the community is ignorant and too uneducated to figure it out... you could liter...
?
Well. If you use old phone just download older app via apk.
ADVERTISEMENTS