One fewer: the OnePlus 6T will not have a headphone jack, Carl Pei confirms
"Never settle" sounds like a permanent promise, but things change. The OnePlus 6T will not have a 3.5mm headphone jack, says co-founder Carl Pei. And the company just unveiled a pair of affordable USB-C headphones.
"Making a great phone doesn't mean putting every component available into the device," says Pei. A survey by the company revealed that more than half of OnePlus owners used wireless headphones. And it's an old survey, predating the launch of OnePlus' own Bullets Wireless headphones.
The volume that was freed up by the 3.5mm jack would be use to fit new tech. Pei hints at improved battery life and other add-ons, but did not give away any details.
The OnePlus 6T retail box will include a USB-C to 3.5mm adapter, so you can continue using your current set of headphones if you don't mind the dongle life.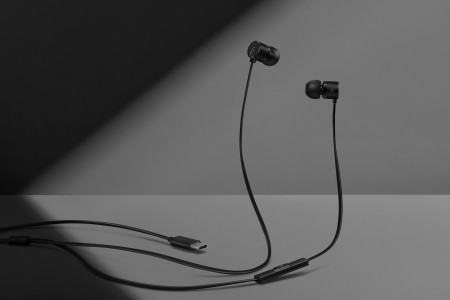 OnePlus Bullets V2 headphones with a USB-C plug
As for the new headphones, they are a version of the Bullets V2 that end with a USB-C plug instead of a 3.5mm jack. The price will remain unchanged – $20/€20 – even though the headphones now have a built-in Cirrus Logic DAC.
A
I am currently using my first OP (5t), and I'm not that impressed. Now that they are removing the headphone jack, I'm not willing to try the next version. Sorry OnePlus, trying to copy Apple is not always the best thing to do.
M
You realize how pretentious and arrogant you sound referring to Android users as "Truthers" right? People are allowed different opinions about phones and OS choice, Stick to what you like, and ignore other people, If they aren't harming you or others...
?
Very True , Never Settle = Please settle !!
ADVERTISEMENTS