The sales of the LG-built Google Nexus 4 have reached a million units, according to the owners of the smartphones. The members on the XDA Developer forum have worked a way out to make an educated guess on the smartphone shipments on the basis of its IMEI number.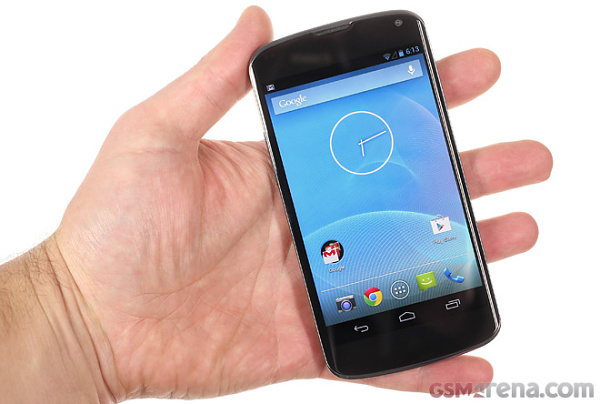 The XDA post, suggest that the 999,998th Nexus 4 was sold in Turkey and the device was produced on February 5.
LG and Google have managed to sell over a million units in a little over two months and with all the supply shortages, the figure seems decent. Google has declined to comment on the latest Nexus 4 sales, but the internet giants seem to be quite happy with the performance of the handset.
If you are wondering, how to break up the data from your IMEI, here's how you can predict:
Take your IMEI number and put it at the end of this link, and the LG site will be show up with a long string of characters like "LGE960 ACAGBK 212KPHG188745 20121206 GLOBAL/GLOBAL N N" and if the string is broken apart, you get:
LGE960 = Phone Model
A =?
US = Country where the device was sold
G = Storage Capacity
BK = Color
2 = Production Year
12 = Production Month
K = Production Country
PHG = ?
188745 = Production number
2012121206 = Production date in YYYYMMDD format
A
When will it be launched in India?
e
it ll available in UAE market at feb last week..am already using this one..its awsome.i left my galaxy s3 and iphone 5 after using this
D
http://forum.xda-developers.com/showthread.php?t=1978169 check this
ADVERTISEMENTS