One percent of the app publishers account for 80% of the total downloads in Q3 2019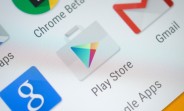 According to extensive research done by Sensor Tower, about 1% of the top app publishers across Google's Play Store and Apple's App Store generated 80% of the total app downloads in Q3 2019 leaving the rest of the market fighting for the remaining 20%.
The 80% translate into 29.6 billion downloads and the available apps in Google Play and App Store were 3.4 million in 2018, which is a staggering 65% increase from 2014. Unfortunately, though, only 26% of the apps had at least 1,000 downloads in 2018 - a significant decline from the 30% in 2014. This means that more apps get lost in the app stores over time.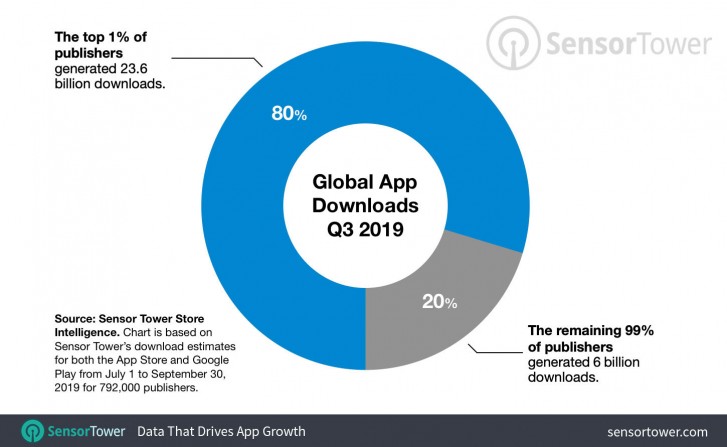 The sum of all publishers from both app stores is approximately 792,000 and just 7,920 of those generated the unique 23.6 billion installs. Facebook, of course, falls into that 1% and its app alone saw 682 million new installs during Q3 2019.
The same goes for mobile game publishers - the top 1% of them got 9.1 billion downloads, which in turn is 82% of the total game downloads leaving the rest 2 billion downloads to the remaining publishers.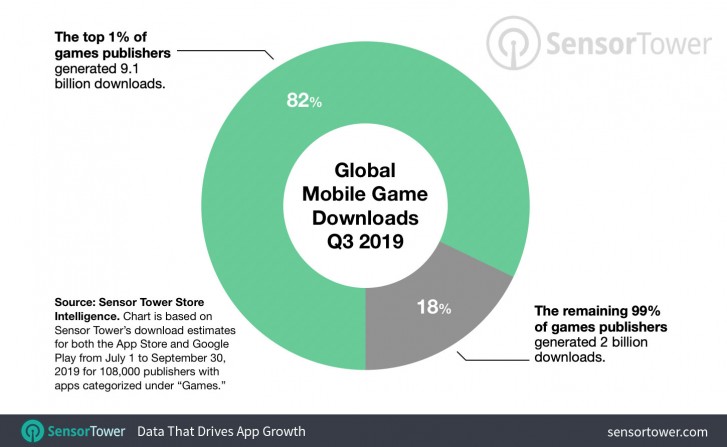 And as far as revenue is concerned, the gap is even bigger. Out of the $22 billion gross revenue in Q3, the top 1% got a fat cut of $20.5 billion. Just 7% of the total revenue is distributed over the remaining 151,056 publishers representing the 99%.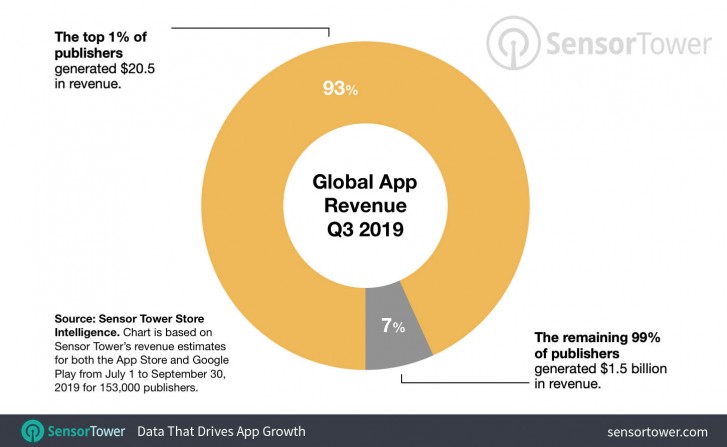 Other interesting data and insights can be found at the source link below.
?
I wonder do 'downloads' include updates of preinstalled apps?
?
i'm happy to pay a monthly subscription on apple arcade just to get quality games
ADVERTISEMENTS