The 13MP camera is not bad but it's hardly stellar
The OnePlus X has a 13 megapixel camera on the back (F/2.2) and an 8MP one on the front (F/2.4). The main camera reportedly uses an ISOCELL sensor, which generally improves color fidelity, sharpness and dynamic range compared to regular BSI sensors. It also has a hybrid auto focus system, utilizing phase detection.
Unlike the bigger OnePlus 2, there is no optical image stabilization, laser-assisted autofocus, or 4K video recording. The OnePlus X only captures 1080p video.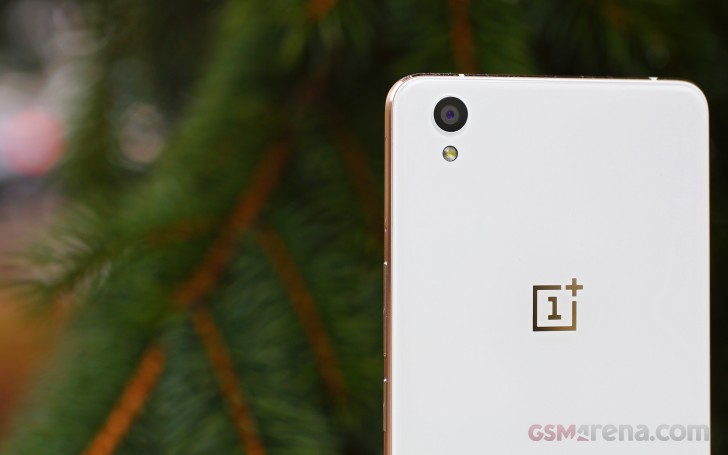 The Oxygen launcher brings a custom camera app, which offers very clean interface and just few settings. The available modes are Photo, Video, Panorama, Slow Motion and Time-Lapse, just like on the OnePlus 2.
The standard Photos mode has some advanced shooting modes as HDR, Beauty and Clear Image. The Clear Image option snaps 10 photos and combines them into a single image for better quality.
Unlike the OnePlus 2, there is no lag when shooting low light images, but the HDR mode and the ClearShot mode take their time for extra processing after each shot.
The samples we took with the OnePlus X have plenty of resolved detail, the white balance and the colors were always spot on.
When viewing the images from up close, the noise levels seem to be way higher than normal – and that's in good light. The dynamic range is also not stellar.
Overall, the image quality is much better than what the Oppo R7 delivers, but worse than the Xperia M5, for instance. It's about the same as the one produced by the latest Moto G. The Meizu m2 Note which is about the same price produces better images.
Here's a comparison of the regular camera mode and the Clear Image mode.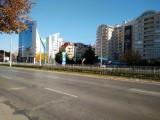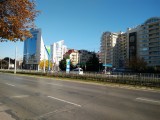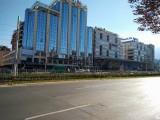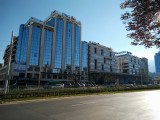 Clear Image Off • Clear Image On • Clear Image Off • Clear Image On
And here is a selfie samples taken with the front 8MP camera of the OnePlus X. The camera produces quite nice images for a selfie cam even though it seems to have some sort of a permanently on beautification processing which renders lighter skin tones and highlights the eyes and eyebrows. It's actually ok as the effect is not over the top.
Only average 1080p video
Unlike the OnePlus 2, the OnePlus X doesn't offer 4K video recording, even though the chipset clearly supports it as we've seen with other smartphones. In terms of offered modes, the video recording also offers time-lapse and slow motion.
The videos come out smooth though the limited dynamic range is all but noticeable in the samples we took. The detail level is also not on a very high level. The video recording department is definitely not its strongest suite.
Here are the samples we've uploaded on YouTube.
And here is a 1080p@30fps sample for direct download.