On the eve of its scheduled debut, the unannounced OnePlus 2 made an unscheduled appearance. The upcoming smartphone was put through the paces of the popular AnTuTu benchmark in a couple of videos.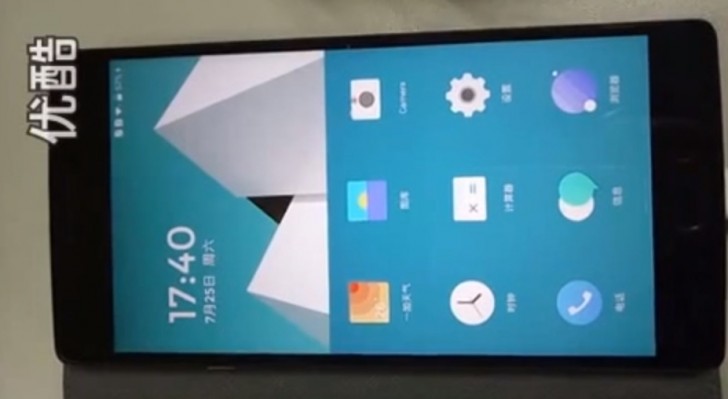 OnePlus 2 scored a tad above 49,000 in AnTuTu, which is a significantly lower result that the previously leaked 63,000 score from a few days ago. All in all, it appears that, in line with past reports, there will likely be different hardware variants of the smartphone with 3GB or 4GB of RAM.
It is worth noting that the handset on the video is a A2001 model with 16GB of built-in memory. It boots the China-only Hydrogen OS ROM, which is based on Android 5.1.1 Lollipop. The global OnePlus 2 will run Lollipop-based Oxygen OS with Android M features.
We already got a chance to take a glimpse at the OnePlus 2 during its visit in TENAA earlier this week. The high-end handset is confirmed to feature Qualcomm Snapdragon 810 SoC, 4GB of RAM, USB Type-C, a fingerprint sensor that is allegedly faster that the one found in Apple's iPhone, and a sub-$450 price tag.
OnePlus 2 will debut on July 27 in virtual reality. The application for the device's launch is already available in Google Play.
D
your university wasting their money on your research.
?
nope i just wanted the admins to flag your username, and by your reply you just proved my point, thank you, here take this cookie *feeds troll*
?
University? Really? They teach you Arrogancy 101 in class? By the look of your overly exagerated comment you don't even realise that this is not an android phone and you are obviously a rotten apple.