After a week or so of having its invite request page up, OnePlus is now announcing that more than 2 million people apparently want to get their hands on a OnePlus 2. Or at least on an invite for the phone.
Unlike what happened with the OnePlus One last year, this time around the Chinese company will issue invites to people on the waiting list created on that dedicated page. This is arguably the easiest way to grab a OnePlus 2 invite, though it may not turn out to be the fastest.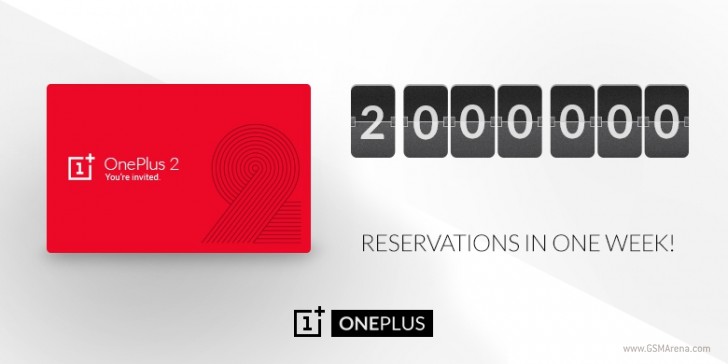 At the moment, the exact count is 2,384,338. That many people have requested an invite for the OnePlus 2. While this number is incredibly big (and keeps growing), you shouldn't forget that wanting an invite (or even getting it) does not necessarily mean making a purchase. Then again, if even 10% of those people do actually intend to buy a OnePlus 2, it looks like it will be quite the success, sales-wise.
N
I knew demand will be high so why not just increase production. So many ppl don't like to wait while there are other good devices around. I still see last years money loosing errors creeping up this time around.
?
Because oneplus2 is the best android phone of the year its so popular everyone wants it
D
1. Who cares? 2. It ist the biggest "Fake" ever 3. Are there no other news? I just wonder why all you writer guys are still hyping OnePlus? I am a proud OnePlus One owner but not such a oh-uh-ah fanboy who accepts what OnePlus has ...