The OnePlus 2 is among the most frequent visitors of our rumored section but with all the leaks and conflicting information we are unsure on what some of the hardware will be. The exterior was a whole other, but TENAA might have just lent us a helping hand there The OnePlus team might be hell-bent on teasing us, up until the launch on July 27, but there is still no going around the Chinese certification authority, which just happens to require and list photos of the products it approves.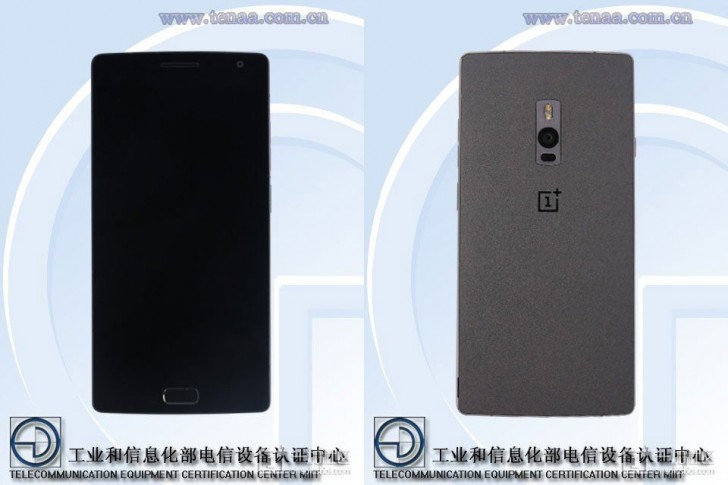 Consequently, we now get to see the OnePlus 2 in all its glory and there are quite a few surprising aspects of the phone's exterior. First the similarities - the basic shape seems unchanged, as well as the signature sandstone back and that's about it.
Perhaps the most-surprising new feature is the round, Samsung-like, physical button on the front. While the OnePlus One does have capacitive buttons for navigation, an actual button is a definite departure from the company's original style. Presumably, this new control is present, so it can house the fingerprint sensor, hinted by previous rumors.
The camera seems to be lower down the back and is now quite reminiscent of recent LG design. It, however, doesn't appear to offer any additional buttons, so the new placement is probably due to some internal reshuffling of bits. Looking at the sides of the OnePlus 2, we can see one more change - the controls are now swapped with the unlock button on the left and the volume rocker on the right.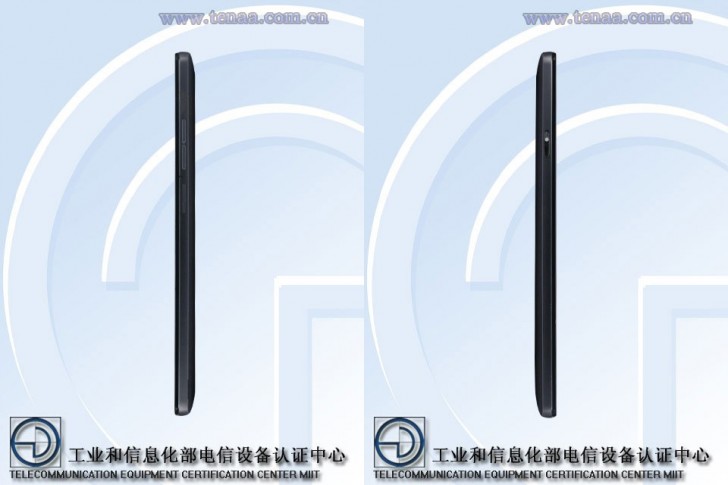 The OnePlus 2 TENAA listing doesn't come with a specs section yet, but as far as we currently know, the OnePlus 2 will come with a 5.7-ich screen with a resolution of 1440 x 2560 pixels. Underneath the hood is a Qualcomm Snapdragon 810 SoC, allegedly a new v2.1 model with better heat management. RAM should be 4GB, while storage will come in 16GB and 32GB versions. The camera setup consists of a 16MP main camera and a 5MP front-facing one. Finally, battery capacity should be around 3,300 mAh and there is also talk of dual SIM support.
R
Whether it comes wid 5mp r 8mp front camera.?? Were ndtv updates tat it may have 8mp .. Anyone know ??? Pls leave a reply..
X
Best OS for what? Mobile, pc? Best OS is windows for pc. And stock Android or ios is best for mobile OS.
ADVERTISEMENTS