OnePlus has shared a new detail about the OnePlus 2. According to a post on the company's forum, the smartphone will have 4GB of LPDDR4 RAM. Last week, we reported about a OnePlus 2 ONE A2003 model sporting 4GB of RAM appearing in benchmark listing.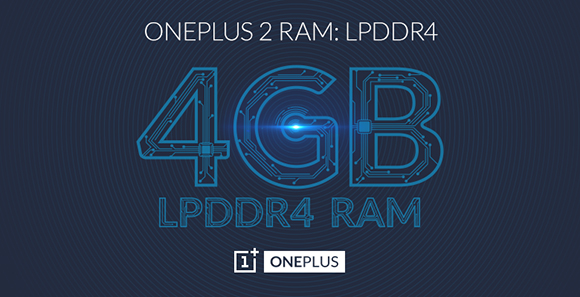 OnePlus is banking on the LPDDR4 to bring even faster memory performance to its next flagship. When compared with the LPDDR3 used in previous generation flagships, the LPDD4 offers twice the memory bandwidth while consuming the same power.
The OnePlus CEO recently stated that the OnePlus 2 will cost under $450. That's about $150 higher than the original asking price of the OnePlus One ($299), but still lower than what most competing flagships go for.
Source
?
If those stupid manufacturers would stop making phones so bloody thin (with enough room to dissipate the heat) than half the overheating problems would go away!
?
Meanwhile the Exynos is running at a good tempt whine performing better and using less power. Imagine that. And has a better audio chip
e
Exynos makes the phone overheat.
ADVERTISEMENTS