The mobile world's worst kept secret has finally been properly unveiled by its maker. The OnePlus 3 is now officially official, even though its announcement had been spoiled by Amazon India a few hours ago.
While that leak provided us with all possible details about the phone's specs, as well as its price in India, one thing that has so far remained a mystery is how much it's going to cost elsewhere.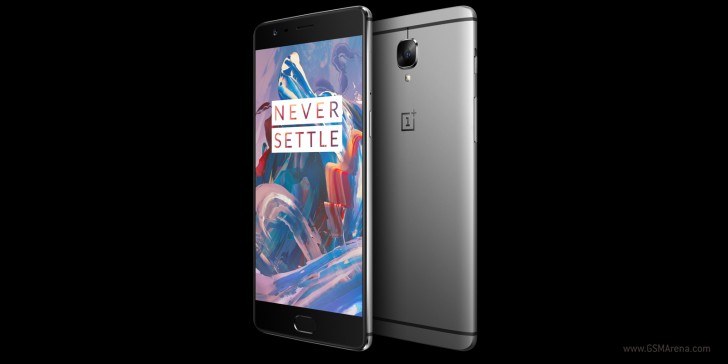 That will be $399 in the US, CAD 519 in Canada, £309 in the UK, and €399 in Continental Europe.
What's more, the handset will go on sale through OnePlus' website (at this link) starting at 3 PM EDT, which is very, very soon. The OnePlus 3 is the first smartphone from the Chinese start-up to be sold sans invites from day one, so expect that website to go down pretty soon after sales commence, drowning in so many requests from potential customers.
There's only one version of OnePlus' flagship this time around, and it comes with 6GB of RAM and 64GB of storage. Another, cheaper iteration with less RAM and storage has been rumored, but isn't official yet, so maybe that will come later.
D
Look same camera as Mi 5 - with not optical image stabilization shooting at 2k video and upscaling to 1080 from 720. Camera is just average sony sensor. Battery again is likely poor, and months of software bugs await. Don't see what the hype is, a...
D
thanks for removing the sd slot and learning from apple.
M
A button that is there to change the DND mode