OnePlus 3T colette edition is all-black, only 250 units will be made
Although the teaser was blue, the special edition OnePlus 3T that got official today oddly isn't. It is, however, all-black. Sadly though, this isn't going to be a new color version for the smartphone, one you can pick when you place your order through the OnePlus website. Well, it is a new color version, but it's also a limited edition run. So only 250 units of the all-black 3T will ever be made. Oh, and you won't be able to buy one online.
Instead, if you want one of these, you'll need to be at the colette store in Paris, at 213 Rue Saint-Honore, on March 21 when doors open - that's 11 AM local time. And even so, depending on how many people show up, you could end up not actually getting your hands on one.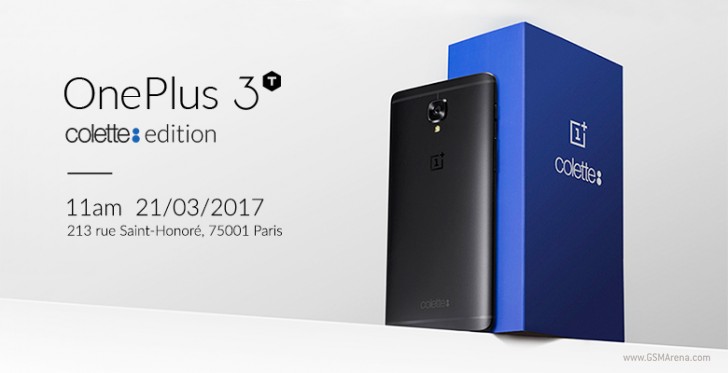 Aside from being black, the limited edition OnePlus 3T also comes with the colette logo on the back, to celebrate the brand's 20th anniversary. Otherwise, it's identical to its Gunmetal and Soft Gold siblings on the inside. All of the 250 units on sale will have 128GB of storage and will be priced at €479, which is exactly the same as what you'd pay for a 128GB variant in Gunmetal (the Soft Gold hue is only available with 64GB).
?
I've always wanted a black aluminium phone, but when I read about iP7 paint chipping issues, I decided not to get one.
D
Just buy a D-brand skin.you dont have to travel from india to paris that way
D
Design means the look and feel of the phone.